Islamic & Conventional Mutual Funds Performance by Return and Risk Adjusted Performance
Abstract
This study compares the performance of Islamic and conventional mutual funds from 2017 to 2021 with the aim of analyzing the differences. This study makes use of secondary data from the Otoritas Jasa Keuangan (OJK) for 5 years that were downloaded from the OJK's official website (OJK). Purposive sampling is used in this study sampling method. The Mann-Whitney U Test is the analysis technique employed. According to the study's findings, there are no appreciable differences between mutual fund risk and market risk for Islamic mutual funds in terms of beta, return, and Sharpe. While there are variances between the Treynor, Jensen Alpha, M2 Measurement, and Appraisal Ratio techniques.
Penelitian ini membandingkan kinerja reksa dana syariah dan konvensional dari tahun 2017 sampai dengan 2021 dengan tujuan untuk menganalisis perbedaannya. Penelitian ini memanfaatkan data sekunder dari Otoritas Jasa Keuangan (OJK) selama 5 tahun yang diunduh dari website resmi OJK. Purposive sampling digunakan dalam metode pengambilan sampel penelitian ini. Mann-Whitney U Test adalah teknik analisis yang digunakan. Menurut temuan penelitian, tidak ada perbedaan yang cukup berarti antara risiko reksa dana dan risiko pasar untuk reksa dana syariah dalam hal beta, return, dan Sharpe. Sedangkan terdapat perbedaan yang bervariasi antara teknik Treynor, Jensen Alpha, M2 Measurement, dan Appraisal Ratio.
Keywords
Performance; Mutual Fund; Sharia; Conventional; Risk Adjusted Performance
References
Agussalim, M, Nandan Limakrisna, and Hapzi Ali. 2017. "Mutual Funds Performance: Conventional and Sharia Product." International Journal of Economics and Financial Issues 7 (4): 150–56. http:www.econjournals.com.
Azmi, Zulfiyah, and Bayu Arie Fianto. 2019. "Pengukuran Kinerja Reksadana Pada Reksadana Syariah Dan Reksadana Konvensional Di Indonesia Periode 2008-2018." Jurnal Ekonomi Syariah Teori Dan Terapan 6 (9): 1859–60. https://doi.org/https://doi.org/10.20473/vol6iss20199pp1851-1861.
Bodie, Zvi, Alex Kane, and Alan J. Marcus. 2014. Manajemen Portofolio Dan Investasi. 1. 9th ed. Jakarta: Salemba Empat.
Brigham, Eugene F., and Joel F. Houston. 2019. Dasar-Dasar Manajemen Keuangan. 14th ed. Jakarta: Salemba Empat.
Hadi, Nor. 2015. Pasar Modal. 2nd ed. Yogyakarta: Graha Ilmu.
Handayani, Trie Utari, Perdana Wahyu Santosa, and Any Setianingrum. 2019. "Perbandingan Kinerja Reksadana Konvensional Dengan Syariah." Journal of Economics and Business Aseanomics 4 (2): 77–92. http://academicjournal.yarsi.ac.id/jeba.
Hartono, Jogiyanto. 2017. Teori Portofolio Dan Analisis Investasi. 11th ed. Yogyakarta: BPFE.
Herlambang, Apriadi Permata. 2020. "The Performace Comparation in Indonesia: Conventional Mutual Funds vs Sharia Mutual Funds." Journal of Business Management Review 1 (5): 296–312. https://doi.org/10.47153/jbmr15.642020.
Huda, Nurul, Nazwirman Nazwirman, and Khamim Hudori. 2017. "Analisis Perbandingan Kinerja Reksadana Saham Syariah Dan Konvensional Periode 2012-2015." IQTISHADIA 10 (2). https://doi.org/10.21043/iqtishadia.v10i2.2242.
Indriani, Riri, and Triyani Budyastuti. 2021. "Analisis Kinerja Reksadana Konvensional Dan Reksadana Syariah Untuk Keputusan Investasi Investor." Jurnal Akuntansi, Keuangan, Pajak Dan Informasi (JAKPI) 1 (1). https://journal.moestopo.ac.id/index.php/jakpi/article/view/1345.
Javier, Faisal. 2021. "BPS: Tingkat Pengangguran Terbuka Pada Agustus 2021 Turun 0,58 Persen Dibanding Agustus 2020." Tempo.Co. November 15, 2021. https://data.tempo.co/data/1261/bps-tingkat-pengangguran-terbuka-pada-agustus-2021-turun-058-persen-dibanding-agustus-2020.
Lianti, Aryati, and Nurul Ramaya. 2017. "Analisis Perbandingan Kinerja Reksadana Saham Syariah Dengan Reksadana Saham Konvensional Di Indonesia" 18 (2). http://e-jurnal.pnl.ac.id/index.php/ekonis/article/view/402.
Mahmood, Khalid, Waheed Akhter, and Khalid Shahzad. 2019. "Return and Risk Based Performance of Conventional and Islamic Equity Funds: A Comparative Study From Pakistan." Pakistan Business Review 21 (1): 87–97. pbr.iobm.edu.pk.
Malik, Abdul. 2022. "Jumlah Investor Reksadana Di 2021 Tembus 6,84 Juta, SBN 611 Ribu." Bareksa.Com. January 11, 2022. https://www.bareksa.com/berita/reksa-dana/2022-01-11/jumlah-investor-reksadana-di-2021-tembus-684-juta-sbn-611-ribu.
Mardadika, Yusuf Putra, Zainal Abdul Haris, and Bakhrudin. 2021. "Analisis Perbandingan Kinerja Reksadana Konvensional Dengan Reksadana Syariah Berdasarkan Risk and Return." Seminar Nasional Gabungan Bidang Sosial-Polinema, 121–22. https://prosiding.polinema.ac.id/sngbs/index.php/sngbs/article/view/303/254.
Mawikere, Jessica Claudia. 2022. "Performance Analysis of Money Market Mutual Funds, Fixed Income, Mixed Mutual Funds, and Stock Mutual Funds in Indonesia During The 2015-2020 Period." Business and Accounting Research (IJEBAR) Peer Reviewed-International Journal 5 (4). https://jurnal.stie-aas.ac.id/index.php/IJEBAR.
Mufidah, Evi Nailul, Dhuwik Iffuk, and Kharis Fadlullah Hana. 2020. "Perbandingan Kinerja Reksadana Saham Syariah Dan Konvensional (Pada 10 Reksadana Di BEI Tahun 2017-2019)." Journal of Islamic Finance and Accounting 3 (2): 111–20. https://ejournal.uinsaid.ac.id/index.php/jifa/article/view/2507.
Otoritas Jasa Keuangan. n.d. "Pasar Modal Syariah." Ojk.Go.Id. Accessed January 23, 2022. https://www.ojk.go.id/id/kanal/syariah/pages/pasar-modal-syariah.aspx.
Republik Indonesia. 1995. "Undang-Undang Nomor 1 Ayat 27 Tahun 1995 Tentang Pasar Modal."
Sari, Nurul Isra, and Hedwigis Esti Riwayati. 2021. "Analisis Perbedaan Kinerja Reksadana Saham Konvensional Dengan Reksadana Saham Syariah." Prosiding Seminar Nasional Perbanas 1 (1). https://journal.perbanas.id/index.php/psn/article/view/398.
Sidik, Syahrizal. 2021. "Berkah Pandemi, Masyarakat Jadi Melek Buat Investasi." Cnbcindonesia.Com. November 23, 2021. https://www.cnbcindonesia.com/market/20211123145137-17-293752/berkah-pandemi-masyarakat-jadi-melek-buat-investasi.
Soemitra, Andi. 2017. Bank & Lembaga Keuangan Syariah. 2nd ed. Jakarta: Prenada Media.
Tandelilin, Eduardus. 2017. Pasar Modal: Manajemen Portofolio & Investasi. Yogyakarta: Kanisius.
Utami, Eristy M, and Devy M Puspitasari. 2021. "A Geographical Compartiive Study On Conventional Versus Sharia Mutual Fund Performance." Review of International Geographical Education (RIGEO) 11 (1): 436–42. https://doi.org/10.48047/rigeo.11.1.28.
DOI:
https://doi.org/10.35836/jakis.v11i1.403
Article metrics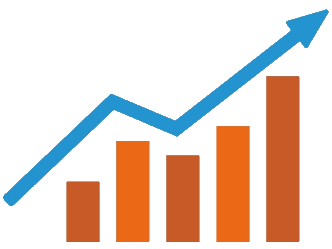 Abstract views : 249 |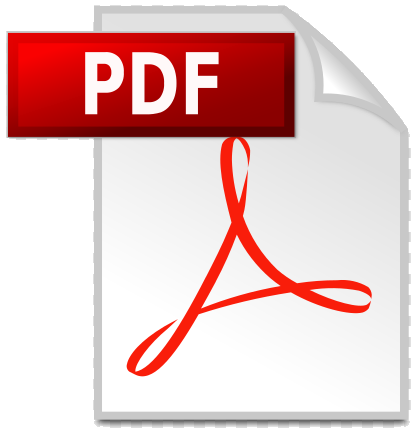 views : 136
Refbacks
There are currently no refbacks.
Copyright (c) 2023 Elmanizar Elmanizar, Erythrina Aveliasari

This work is licensed under a
Creative Commons Attribution-ShareAlike 4.0 International License
.
JAKIs was indexed by: