Determinasi Pengungkapan Sharia Compliance Berdasarkan Standar AAOIFI Pada Bank Syariah Di Asia Tenggara
Abstract
This study aims to analyze the factors that influence disclosure level of sharia compliance based on AAOIFI standards. The dependent variable in this study is sharia compliance based on AAOIFI standard, while the independent variables are board age, board tenure, DPS educational bacground and firm age. This research is of a quantitative research, and the data used are secondary data. The samples are determined by purposive sampling method, which is as many as 6 Islamic banks in Southeast Asia. The observation period is from 2013 to 2017. The analysis methode used are content analysis to see the level of disclosure of sharia compliance based on AAOIFI and panel data regression analysis to examine the effect of independent variables on the dependent variable. Based on the results of panel data regression, the board age variables, board tenure, DPS educational background and firm age simultaneously influence AAOIFI shari'a compliance rates. However, partially only board tenure has a significant effect on the level of disclosure sharia compliance based on AAOIFI. Whereas, board age variables DPS educational background and firm age do not significantly influence AAOIFI disclosure sharia compliance rates.
Keywords
board age; board tenure; DPS educational background; firm age; sharia compliance; AAOIFI; annual report
References
Ardian, N. K., & Adityawarman. (2015). Pengungkapan Syariah pada Bank Syariah di Indonesia. Diponegoro Journal of Accounting, 4(3), 1–11.
Ascarya. (2006). Comparing Islamic Banking Development in Malaysia and Indonesia : Lessons for Instruments Development. Directorate of Monetary Management Bank Indonesia, Jakarta.
El-Halaby, S., & Hussainey, K. (2015). The Determinants of Social Accountability Disclosure: Evidence from Islamic Banks Around the World. International Journal of Business, 20(3), 1–29.
El-Halaby, S., & Hussainey, K. (2016). Determinants of Compliance With AAOIFI Standards by Islamic Banks. International Journal of Islamic and Middle Eastern Finance and Management, 9(1), 1–21. https://doi.org/10.1108/IMEFM-06-2015-0074
Fahlevi, M. (2016). Pertumbuhan Perbankan Syariah di Asia. Nuansa, 131, 17.
Faozan, A. (2013). Implementasi Good Corporate Governance Dan Peran Dewan Pengawas Syariah Di Bank Syariah. La Riba Jurnal Ekonomi Islam, VII(1), 3. https://doi.org/doi:10.1109/JOE.2004.840839
Hameed, S., Wirman, A., Alrazi, B., Nazli, M., & Pramono, S. (2004). Alternative Disclosure and Performance Measures for Islamic Banks. In International Islamic University Malaysia (pp. 9–26).
Handajani, L., Subroto, B., T, S., & Saraswati, E. (2014). Does Board Diversity Matter on Corporate Social Disclosure? An Indonesian Evidence. Journal of Economics and Sustainable Development, 5(9), 8–16. https://doi.org/10.1097/NUR.0000000000000142
Ibrahim, K. (2014). Firm Characteristics and Voluntary Segments Disclosure among the Largest Firms in Nigeria. International Journal of Trade, Economics and Finance, 5(4), 327–331. https://doi.org/10.7763/IJTEF.2014.V5.392
Ilhami, H. (2009). Pertanggungjawaban Dewan Pengurus Syariah Sebagai Otoritas Pengawas Kepatuhan Syariah Bagi Bank Syariah. Mimbar Hukum, 21(3), 478.
Irawan, A. (2014). Asia Tenggara, "Si Raja Dunia Masa Depan." Rasail, 1 No. 1, 132.
Joson, M., & Susanti, M. (2015). Pengaruh Firm Size, Profitability, Firm Age, Firm Growth, Leverage, dan Independent Commissioner Terhadap Intellectual Capital Disclosure pada Perusahaan Sektor Keuangan yang Terdaftar di Bursa Efek Indonesia pada Tahun 2012-2014. Jurnal Ekonomi, 20(2), 5.
Lina. (2013). Faktor-Faktor Penentu Pengugkapan Modal Intelektual. Media Riset Akuntansi, 3(1), 48–64.
Post, C., Rahman, N., & Rubow, E. (2011). Green Governance: Boards of Directors' Composition and Environmental Corporate Social Responsibility. Business and Society, 50(1), 189–223. https://doi.org/10.1177/0007650310394642
Rahmat, B. Z. (2017). Optimalisasi Peran Dewan Pengawas Syariah dalam Pelaksanaan Good Corporate Governance di BPRS Harum Hikmahnugraha. Amwaluna, 1(2), 276–296.
Republika. (2015). IB Asia Ditutup, DBS Tangani Produk Syariah Sendiri. Retrieved September 3, 2019, from https://republika.co.id/berita/ekonomi/syariah-ekonomi/15/09/15/nupbbt254-ib-asia-ditutup-dbs-tangani-produk-syariah-sendiri
Septyan, K. (2018). Determenasi Tingkat Pengungkapan Bank Syariah di Beberapa Negara. Jurnal Akuntansi Dan Keuangan Islam, 6(2), 127–141. Retrieved from https://jurnal.sebi.ac.id/index.php/jaki/article/view/113/86
Setiawan, D., Tri Hapsari, R., & Wibawa, A. (2018). Dampak Karakteristik Dewan Direksi Terhadap Pengungkapan Corporate Social Rensponsibility pada Perusahaan Pertambangan di Indonesia. Jurnal Ilmiah Manajemen, 8(1), 1–15.
Siregar, L. H. (2016). Perbandingan Standar-Standar Operasional Perbankan Syari`ah dan Penerapannya di Negara Indonesia. Jurnal Warta Edisi: 50, 1.
Subardi, H. M. P. (2019). Kebutuhan AAOIFI Sebagai Standar Akuntansi Keuangan Syariah dalam Harmonisasi Penyajian Laporan Keuangan. Riset Dan Jurnal Akuntansi, 3(1), 1–5. Retrieved from https://docplayer.info/130928471-Kebutuhan-aaoifi-sebagai-standar-akuntansi-keuangan-syariah-dalam-harmonisasi-penyajian-laporan-keuangan.html
Sukardi, B. (2012). Kepatuhan Syariah (Shariah Compliance) Dan Inovasi Produk Bank Syariah Di Indonesia. Akademika: Jurnal Pemikiran Islam, 17 No.2, 1–15.
Yosra Mnif Sellami, & Tahari, M. (2017). Factors influencing compliance level with AAOIFI Financial accounting standards by Islamic banks. Emerald Insight, 18(1), 1–41. https://doi.org/10.1108/JAAR-01-2015-0005
DOI:
https://doi.org/10.35836/jakis.v7i2.95
Article metrics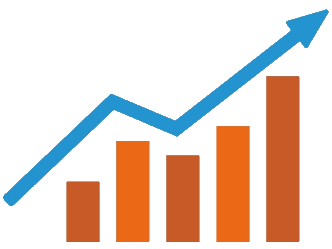 Abstract views : 2498 |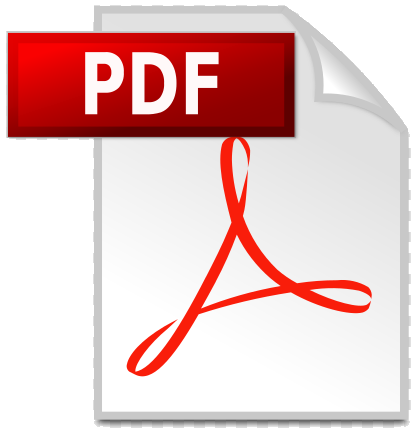 views : 1662
Refbacks
There are currently no refbacks.
Copyright (c) 2019 Dwi Kurniasari

This work is licensed under a
Creative Commons Attribution-ShareAlike 4.0 International License
.
JAKIs was indexed by: