Peran Dewan Pengawas Syariah dalam Penerapan Tata Kelola Bank Pembiayaan Rakyat Syariah
Abstract
This study aims to determine the role of Shariah Supervisory Board (SSB) PT. BPRS XXX in Bogor Regency and SSB PT. BPRS YYY in Cianjur Regency in implementing the governance of BPRS POJK Number 24/POJK.03/2018. This type of research is a field research with a qualitative approach. The results of this study are that SSB BPRS XXX and BPRS YYY have carried out their roles well even though there are several tasks that are not in accordance with OJK regulations, such as mentioning the reasons for taking samples, not explaining concurrent positions and remuneration in detail in the governance report. From the results of the assessment of the role of SSB in the two BPRS, BPRS XXX is slightly superior to BPRS YYY because BPRS YYY has one transaction that is not sharia-compliant. In the Implementation Scale of SSB Governance, both BPRS received good predicate. Recommendations in this study include for SSB in addition to knowing the sciences of fiqh muamalah, SSB also needs to know the ins and outs of the transaction flow in Islamic Financial Institution (IFI). In addition, SSB also needs to know statistics so that the inspection of documents by sampling is more accurate and represents other documents that were not examined.
Penelitian ini bertujuan untuk mengetahui peran Dewan Pengawas Syariah (DPS) PT. BPRS XXX di Kabupaten Bogor dan DPS PT. BPRS YYY di Kabupaten Cianjur dalam melaksanakan tata kelola BPRS POJK Nomor 24/POJK.03/2018. Jenis penelitian ini adalah penelitian lapangan dengan pendekatan kualitatif. Hasil dari penelitian ini adalah DPS BPRS XXX dan BPRS YYY telah menjalankan perannya dengan baik walaupun terdapat beberapa tugas yang tidak sesuai dengan ketentuan OJK, seperti menyebutkan alasan pengambilan sampel, tidak menjelaskan rangkap jabatan dan remunerasi dalam rinci dalam laporan tata kelola. Dari hasil penilaian peran DPS di kedua BPRS tersebut, BPRS XXX sedikit lebih unggul dari BPRS YYY karena BPRS YYY memiliki satu transaksi yang tidak sesuai syariah. Dalam Skala Pelaksanaan Tata Kelola DPS, kedua BPRS mendapatkan predikat baik. Rekomendasi dalam penelitian ini antara lain bagi DPS selain mengetahui ilmu fiqh muamalah, DPS juga perlu mengetahui seluk beluk alur transaksi di Lembaga Keuangan Syariah (LKS). Selain itu, DPS juga perlu mengetahui statistik agar pemeriksaan dokumen secara sampling lebih akurat dan mewakili dokumen lain yang tidak diperiksa.
Keywords
kepatuhan syariah; tatakelola; dewan pengawas syariah; bank syariah
References
Afriadi. (2018). Peranan Majelis Taklim Dalam Pemberdayaan Masyarakat Islam di Desa Payabenua Kecamatan Mendo Barat Bangka Belitung. UIN Raden Intan Lampung.
Anggota DPS PT. BPRS XXX Kab. Bogor. (2022). Wawancara Pribadi.
Bank Indonesia. (2009). Peraturan Bank Indonesia Nomor 11/ 33 /PBI/2009 Tentang Pelaksanaan Good Corporate Governance. Aspectos Generales De La Planificación Tributaria En Venezuela, 2009(75), 31–47.
Bungin, B. (2007). Penelitian Kualitatif: Komunikasi, Ekonomi, Kebijakan Publik, dan Ilmu Sosial Lainnya (2nd ed.). Jakarta: Kencana Prenada Media Group.
Direktur Utama PT. BPRS YYY Kab. Cianjur. (2022). Wawancara Pribadi.
Ilhami, H. (2009). Pertanggungjawaban Dewan Pengurus Syariah sebagai Otoritas Pengawas Kepatuhan Syariah bagi Bank Syariah. Mimbar Hukum, 21(3), 476–493. https://doi.org/10.22146/jmh.16274
Kepatuhan & Manajemen Risiko PT. BPRS XXX Kab. Bogor. (2022). Wawancara Pribadi.
Ketua DPS PT. BPRS YYY Kab. Cianjur. (2022). Wawancara Pribadi.
Kholis, N. (2008). Ringkasan Riset Kajian Terhadap Kepatuhan Syariah Dalam Praktik Pembiayaan Di Bmt Sleman, Yogyakarta. Jurnal Penelitian & Pengabdian, 6(1), 1–17.
Lubis, A. T., & Saramawati, D. A. M. (2014). Analisis pengungkapan sharia compliance dalam pelaksanaan good corporate governance bank syariah di indonesia, 107–126.
Madjid, T. A. P., & Abubakar, L. (2018). Pelaksanaan prinsip good corporate governance pada bank syariah melalui peran dewan pengawas syariah, 16, 82–96.
Mardian, S. (2015). Tingkat Kepatuhan Syariah Di Lembaga. Jurnal Akuntansi Dan Keuangan Islam, 3(1), 57–68.
OJK. (2020). Snapshot Perbankan Syariah Indonesia 2020.
Otoritas Jasa Keuangan. (2019). Surat edaran otoritas jasa keuangan nomor 13 /seojk.03/2019 tentang penerapan tata kelola bagi bank pembiayaan rakyat syariah, 4(1), 1–23.
Otoritas Jasa Keuangan. (2021). Roadmap pengembangan perbankan Indonesia bagi industri bpr dan bprs 2021 - 2025.
Otoritas Jasa Keuangan. (2022). Statistik perbankan syariah. Paper Knowledge . Toward a Media History of Documents.
PT. BPRS XXX Kab. Bogor. (2022). Laporan hasil pengawasan dewan pengawas syariah tahun 2020-2021.
Suhardono, E. (2018). TEORI PERAN : Konsep, Derivasi dan Implikasinya. Jakarta: Gramedia Pustaka Utama.
DOI:
https://doi.org/10.35836/jakis.v10i2.342
Article metrics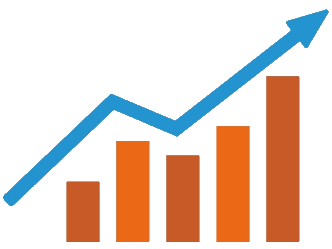 Abstract views : 434 |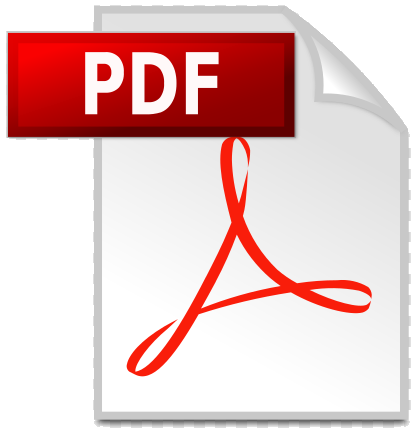 views : 243
Refbacks
There are currently no refbacks.
Copyright (c) 2022 Umar Abdul Aziz

This work is licensed under a
Creative Commons Attribution-ShareAlike 4.0 International License
.
JAKIs was indexed by: