Pemahaman Nilai-Nilai Dasar Akuntansi Syari'ah dan Komunikasi Pedagang dalam Transaksi Jual-Beli
Abstract
The purpose of this study is to build an understanding of the core values of Islamic accounting and merchant communication in buying and selling transactions. Describe the process of buying and selling transactions carried out by traders in the Rawabadak market. This type of research is a case study with a qualitative approach. Data collection techniques are interviews, observation, and documentation. The results of this study indicate that traders have a good understanding of the core values of Islamic accounting in the form of the value of monotheism, the value of justice ('adl), and the value of prophethood (Nubuwwah), the value of the government (Khilafah), the value of the results (Ma'ad), and they have successfully applied it in their trading process. When communicating with buyers, follow Islamic communication principles and practice good communication. There are complaints of frustration with the nature of buyers who are overbid, but this has never been shown in their service to buyers, they claim to be satisfied with the services provided by traders who explain the selling price.
Tujuan dari penelitian ini adalah untuk membangun pemahaman tentang nilai-nilai inti akuntansi Islam dan komunikasi pedagang dalam transaksi jual beli. Mendeskripsikan proses transaksi jual beli yang dilakukan oleh para pedagang di pasar Rawabadak. Jenis penelitian ini adalah studi kasus dengan pendekatan kualitatif. Teknik pengumpulan data adalah wawancara, observasi, dan dokumentasi. Hasil penelitian ini menunjukkan bahwa pedagang memiliki pemahaman yang baik tentang nilai-nilai inti akuntansi Islam berupa nilai tauhid, nilai keadilan (
'adl
), dan nilai kenabian (
Nubuwwah
), nilai pemerintah (
Khilafah
), nilai hasil (
Ma'ad
), dan mereka telah berhasil menerapkannya dalam proses perdagangan mereka. Saat berkomunikasi dengan pembeli, ikuti prinsip komunikasi Islami dan praktikkan komunikasi yang baik. Ada keluhan frustasi dengan sifat pembeli yang overbid, namun hal ini tidak pernah ditunjukkan dalam pelayanannya kepada pembeli, mereka mengaku puas dengan pelayanan yang diberikan pedagang yang menjelaskan harga jual.
Keywords
Nilai Dasar; Akuntansi Syariah; Komunikasi Pedagang; Transaksi
References
Adetunji, R. R., Rashid, S. M. and Ishak, M. S. (2018) 'Social media marketing communication and consumer-based brand equity: An account of automotive brands in Malaysia', Jurnal Komunikasi: Malaysian Journal of Communication, 34(1), pp. 1–19. doi: 10.17576/JKMJC-2018-3401-01.
Al-Ghifari, A. U. (2018) Muhammad SAW Idolaku. Jakarta: Solusi Distribusi.
Ali, K. (2016) 'Berbisnis Dengan Cara Rasul', in. Bandung: Jembar.
Apriyanti, H. W. (2017) 'Akuntansi Syariah : Sebuah Tinjauan Antara Teori Dan Praktik', Jurnal Akuntansi Indonesia, 6(2), pp. 131–140. doi: 10.30659/jai.6.2.131-140.
Budi, G. S. (2019) 'Analisis Transaksi'. Fakultas Ekonomi dan Bisnis Islam IAIN Padangsidimpuan. Available at: budigautamasrg20@gmail.com.
Fachrudin, F. (2018) 'Kajian Teori Laba Pada Transaksi Jual Beli Dalam Fiqh Mu'āmalah (Studi Komparasi Teori Laba Ekonomi Konvensional)', Ad Deenar: Jurnal Ekonomi dan Bisnis Islam, 1(01), p. 68. doi: 10.30868/ad.v1i01.228.
Hafidz, I. H. H. (2019) Begini Rasul Berbisnis. Jakarta: Serambi Semesta Distribusi.
Hong, Ilyoo. B. (2015) 'Understanding the consumer's online merchant selection process: The roles of product involvement, perceived risk, and trust expectation', International Journal of Information Management, 35(3), pp. 322–336. doi: 10.1016/j.ijinfomgt.2015.01.003.
Ihsan, Abdullah Wahidah, U. B. (2018) 'Implementasi Prinsip Ekonomi Islam Oleh Pedagang', An-Nisbah: Jurnal Ekonomi Syariah, 05, pp. 381–396.
Kamma, H., Fasiha, F. and Sarwia, S. (2017) 'Implementasi Nilai-Nilai Ekonomi Syariah Di Pasar Belawa Kecamatan Malangke Kabupaten Luwu Utara', Al-Amwal : Journal of Islamic Economic Law, 2(1), pp. 51–69. doi: 10.24256/alw.v2i1.600.
Karim, Adiwarman (2016) Ekonomi Mikro Islami. Jakarta: Rajagrafindo Persada.
Nizar, M. (2017) 'Prinsip Jujur Dalam perdagangan Versi Al-Qur'an', Jurnal Ilmu al-Qur'an dan Tafsir, 2(November), pp. 309–320.
Nurhayati, S. dan W. (2019) Akuntasi Syariah di Indonesia Edisi 5. Jakarta: Salemba Empat.
Rahmat, P. S. (2009) 'Penelitian Kualitatif', Journal Equilibrium, pp. 1–8. Available at: yusuf.staff.ub.ac.id/files/2012/11/Jurnal-Penelitian-Kualitatif.pdf.
Sugiyono (2017) Metode Pnelitian Kualitatif. Bandung: Refika Aditama.
Syarofi, A. M. (2016) 'Nilai-nilai ekonomi islam dalam berwirausaha', Iqtishoduna: Jurnal Ekonomi Islam, 7(1), pp. 64–89. Available at: http://ejournal.iaisyarifuddin.ac.id/index.php/iqtishoduna/article/view/84.
DOI:
https://doi.org/10.35836/jakis.v10i2.339
Article metrics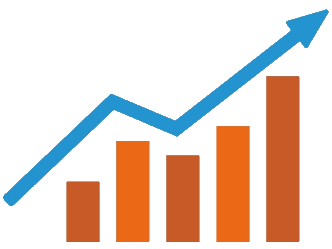 Abstract views : 300 |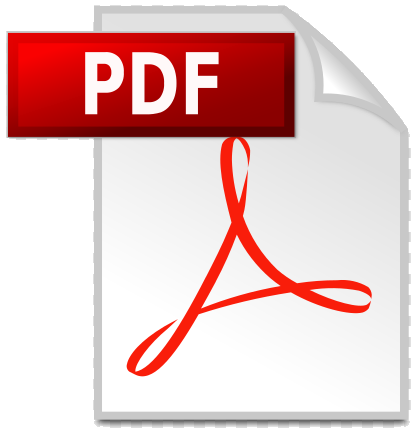 views : 127
Refbacks
There are currently no refbacks.
Copyright (c) 2022 Rimi Gusliana Mais

This work is licensed under a
Creative Commons Attribution-ShareAlike 4.0 International License
.
JAKIs was indexed by: