Perkembangan Riset Akuntansi Nilai Tambah Syariah
Abstract
This study reviews research around sharia Value Added/Value Added (VA) accounting. This study uses descriptive qualitative analysis based on 100 samples of publication of selected journal articles related to VA, both national and international journals. The published samples of journal articles were published for the last 25 years from 1994 to 2018. The results show that value-added accounting research is still dominated by the theme of discussion (issues) about Value Added Statement/Reporting (54%), followed by discussion issues regarding Value Added (22%), then issues of institutional discussion (15%) and about management (9%). Indonesia, United States, United Kingdom and South Africa are the most studied areas, while the largest publication areas are Indonesia, United States, United Kingdom and India. Furthermore, comparative quantitative research and mixed methods are still less than the qualitative research approach. In addition, VA development periodization shows that each year it continues to grow from the initial sharia Value Added statement (SVAS) model, SVAS reconstruction, SVAS critical analysis, analysis of SVAS implementation, to improvement of the SVAS model.
Penelitian ini mengulas penelitian seputar nilai tambah syariah (syariah value added/SVA). Penelitian ini menggunakan analisis deskriptif kualitatif berdasarkan 100 sampel publikasi artikel jurnal terpilih terkait SVA, baik jurnal nasional maupun internasional. Sampel artikel jurnal yang diterbitkan diterbitkan selama 25 tahun terakhir dari tahun 1994 hingga 2018. Hasil penelitian menunjukkan bahwa penelitian akuntansi nilai tambah masih didominasi oleh tema diskusi (isu) tentang Pernyataan/Pelaporan Nilai Tambah (54%), diikuti dengan pembahasan isu-isu Value Added (22%), kemudian isu-isu diskusi kelembagaan (15%) dan tentang manajemen (9%). Indonesia, Amerika Serikat, Inggris, dan Afrika Selatan merupakan wilayah yang paling banyak diteliti, sedangkan wilayah publikasi terbesar adalah Indonesia, Amerika Serikat, Inggris, dan India. Selanjutnya, penelitian kuantitatif komparatif dan metode campuran masih kalah dibandingkan dengan pendekatan penelitian kualitatif. Selain itu, periodisasi pengembangan VA menunjukkan bahwa setiap tahun terus berkembang dari model awal syariah Value Added statement (SVAS), rekonstruksi SVAS, analisis kritis SVAS, analisis implementasi SVAS, hingga penyempurnaan model SVAS.
Keywords
Value Added; Added Value Research; Value Added Issues
References
Adnan, M. A. (1997). The Shariah, Islamic Banks and Accounting Concepts. Indonesian Journal of Accounting and Auditing, 1(1), 47–80.
Amerieska, S. (2018). Pelaporan Keuangan Organisasi Nirlaba: Rekonstruksi Sharia Value Added Statement Berbasis Amanah. El Muhasaba: Jurnal Akuntansi, 8(1), 16. https://doi.org/10.18860/em.v8i1.4955
Baydoun, N., & Willett, R. J. (1994). Islamic accounting theory. In The AAANZ Annual Conference.
Baydoun, N., & Willett, R. J. (2000). Islamic Corporate Reports. Abacus: A Journal of Accounting, Finance and Business Studies, 26(1), 71–90.
Harahap, S. S. (2001). Menuju Perumusan Teori Akuntansi Islam. Jakarta: Pustaka Quantum.
Harahap, S. S. (2003). The Disclosure Of Islamic Values - Annual Report The Analysis Of Bank Muamalat Indonesia's Annual Report. IQTISAD Journal of Islamic Economics, 3(1), 35–45.
Kartika, P., & Kristianto, D. (2013). Analisis Kinerja Keuangan Bank Muamalat Indonesia Dengan Menggunakan Pendekatan Laba Rugi dan Nilai Tambah (Survei Pada PT Bank Muamalat Indonesia). Jurnal Ekonomi Dan Kewirausahaan, 13(2), 193–203.
Mandal, N., & Goswami, S. (2008). Value Added Statement (VAS) - A Critical Analysis. Great Lakes Herald, 2(3), 98–120.
Mook, L. (2006). Integrating and Reporting an Organisation's Economic, Social and Environmental Performance. The Expanded Value Added Statement. Sustainability Accounting and Reporting, 12, 281–282.
Mulawarman, A. D. (2009a). Akuntansi Syariah Teori, Konsep dan Laporan Keuangan. Jakarta: E Publishing Company.
Mulawarman, A. D. (2009b). Menggagas Laporan Keuangan Syari'ah Berbasis Trilogi Ma'isyah-Rizq-Maal. Tazkia Islamic Finance & Business Review, 4(1), 1–21.
Mulawarman, A. D. (2016). Menggagas Neraca Syari'Ah Berbasis Maal: Kontekstualisasi ''Kekayaan Altruistik Islami". Jurnal Akuntansi Dan Keuangan Indonesia, 4(2), 169–192. https://doi.org/10.21002/jaki.2007.09
Mulawarman, A. D., Triyuwono, I., & Ludigdo, U. (2007). Rekonstruksi Teknologi Integralistik Akuntansi Syari'Ah: Shari'Ate Value Added Statement. Jurnal Akuntansi Dan Keuangan Indonesia, 4(1), 1–24.
Naswandi, C. (2009). Pengungkapan Pelaporan Keuangan Dalam Perspektif Signalling Theory. Kajian Akuntansi, 1(1), 48–57.
Saputro, A. S., & Triyuwono, I. (2009). Koreksi Konsep Nilai Tambah Syari'ah : Menimbang Pemikiran Konsep Dasar Teoritis Laporan Keuangan Akuntansi Syari'ah. Proceeding Simposium Nasional Akuntansi XII Unsri Palembang (6–9 November), 1–25.
Serdarmayanti, & Hidayat, S. (2011). Metodologi Penelitian (2nd ed.). Bandung: Mandar Maju.
Subana, & Sudrajat. (2005). Dasar - Dasar Penelitian Ilmiah. Bandung: Pustaka Setia.
Sulaiman, M. (2001). Testing a Model of Islamic Corporate Financial Reports : IIUM Journal of Economic and Management, 2(2), 115–140.
Suyudi, M. (2010). Sustainability Reporting Konsep Quardrangle Bottom Line ( Qbl ) Dimensi Environmental Performance. Jurnal Eksis, 6(2), 1537–1549.
Triyuwono, I. (2001). Metafora Zakat dan Shari'ah Enterprise Theory Sebagai Konsep Dasar dalam Membentuk Akuntansi Syari'ah. Indonesian Journal of Accounting and Auditing, 5(2), 131–145.
Triyuwono, I. (2007). Mengangkat "Sing Liyan" Untuk Formulasi Niai Tambah Syari'ah. Simposium Nasional Akuntansi X, 1–21. https://doi.org/http://dx.doi.org/10.18202/137
Yogesha, B. ., & Mahadevappa, D. B. (2014). Analysis of Value Added Ratios of Indian Oil Corporation Ltd. IOSR Journal of Humanities and Social Science, 19(11), 18–25. https://doi.org/10.9790/0837-191151825
DOI:
https://doi.org/10.35836/jakis.v8i2.281
Article metrics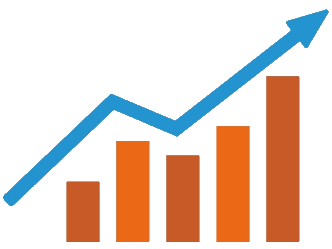 Abstract views : 1895 |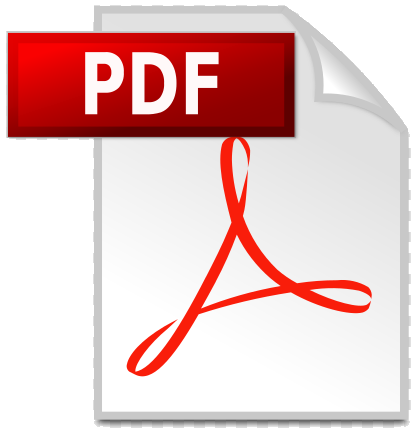 views : 1500
Refbacks
There are currently no refbacks.
Copyright (c) 2021 Rohmat Hidayatulloh, Sepky Mardian

This work is licensed under a
Creative Commons Attribution-ShareAlike 4.0 International License
.
JAKIs was indexed by: