Efisiensi Bank Umum Syariah Di Indonesia Dengan Pendekatan Three Stages Frontier Analysis
Abstract
Efficiency is one of the parameters to measure the performance of the banking industry. This paper is using three stages to find out how the conditions of efficiency level of Islamic banking. Frontier and Stochastic Frontier Approaches are used to calculate the efficiency level and then averaged. Last, the determinants of efficiency were conducted by the Tobit Model. The data are 7 Sharia Commercial Banks during the period 2010 to 2017 which are chosen by purposive sampling. The study found the average efficiency level is 83.51% and is classified as less efficient. The Tobit model showed that all of the variables have not significant effect on efficiency level Islamic banking, except the ROA.
Efisiensi merupakan salah satu parameter untuk mengukur kinerja industri perbankan. Makalah ini menggunakan tiga tahapan untuk mengetahui bagaimana kondisi tingkat efisiensi perbankan syariah. Pendekatan Frontier dan Stochastic Frontier digunakan untuk menghitung tingkat efisiensi dan kemudian dirata-ratakan. Terakhir, determinan efisiensi dilakukan dengan Model Tobit. Data yang diperoleh adalah 7 Bank Umum Syariah selama periode 2010-2017 yang dipilih secara purposive sampling. Hasil penelitian menemukan tingkat efisiensi rata-rata 83,51% dan tergolong kurang efisien. Model Tobit menunjukkan bahwa semua variabel berpengaruh tidak signifikan terhadap tingkat efisiensi perbankan syariah, kecuali ROA.
Keywords
Efficiency, Sharia Commercial Bank, Stochastic Frontier Analysis (SFA), Data Envelopment Analysis (DEA), Tobit Model
References
Abdullah, M. F. (2005). Manajemen Perbankan: Teknik Analisis Kinerja Keuangan Perbankan. Universitas Muhammadiyah Malang.
Al-Amri, K. (2015). Takaful Insurance Efficiency in The GCC Countries. Humanomics, 31(3), 344-353.
Al-Amri, K., Gattoufi, S., & Al-Muharrami, S. (2012). Analyzing the technical efficiency of insurance companies in GCC. The Journal of Risk Finance, 13(4), 362-380. doi:https://doi.org/10.1108/15265941211254471
Amin, M. (2013). Pembaharuan Hukum Ekonomi Syariah. Serang: Yayasan An-Nawawi.
Azwar, S. (2012). Metode Penelitian. Yogyakarta: Pustaka Belajar.
Berger, A. N., & Humphrey, D. B. (1997). Efficiency of Financial Institutions: International Survey and Directions for Future Research. European Journal on Operatinoal Research, 98(2), 175–212.
Endri. (2008). Efisiensi Teknis Perbankan Syariah di Indonesia. Finance and Banking Journal, 10.
Fathony, A. (2015). Manajemen Risiko Kontemporer Bank, Koperasi dan
BMT. Jakarta: Yayasan Pendidikan Nur Azza Lestari.
Farrell, M. J. (1957). The Measurement of Productivity Efficiency. Journal of the Royal Statistical Society, 120(3), 254.
Faza, M. F., & Nadratuzzaman, M. (2014). Efisiensi Bank Umum Syariah Menggunakan Pendekatan Two-Stage Data Envelopment Analysis. Buletin Ekonomi Moneter Dan Perbankan, 16(2), 167–188. http://doi.org/10.21098/bemp.v16i2.31
Gujarati, D. (2003). Ekonometri Dasar (Terjemahan). Jakarta: Erlangga.
Hidayat, R. (2014). Efisiensi Perbankan Syariah Teori dan Praktik. Bekasi: Gramata Publishing.
Irawati, L. (2008). Pengukuran Tingkat Efisiensi Bank Umum Syariah di
Indonesia dan Analisis Beberapa Faktor Penentu. Depok: Tesis S2 Pasca Sarjana Universitas Indonesia.
Ismail, F., Shabri, A. M., & Rahim, R. A. (2013). Efficiency of Islamic and Conventional Banks in Malaysia. Journal of Financial Reporting and Accounting, 11(1), 92-107. doi:10.1108/jfra-03-2013-0011
IFCI. (2018). Islamic Finance Country Index. Retrieved from http://www.gifr.net/publications/gifr2018/ifci.pdf
Muharam, H., & Pusvitasari, R. (2007). Analisis Perbandingan Efisiensi Bank Syariah di Indonesia Dengan Metode Data Envelopment Analysis (periode Tahun 2005). Jurnal Ekonomi Dan Bisnis Islam, II(3), 80–166.
Sutawijaya, A., & Etty, P. L. (2009). Efisiensi Teknis Perbankan Indonesia Pascakrisis Ekonomi: Sebuah Studi Empiris Penerapan Model DEA. Jurnal Ekonomi Pembangunan, 10(1).
Wahab. (2015). Analisis Faktor-Faktor Syariah Di Indonesia Dengan Pendekatan Two Stage Stochastic Frontier Aproach (Studi Analisis di Bank Umum Syariah). Jurnal Pemikiran Dan Penelitian Ekonomi Islam, VI(2), 57–76.
DOI:
https://doi.org/10.35836/jakis.v8i2.119
Article metrics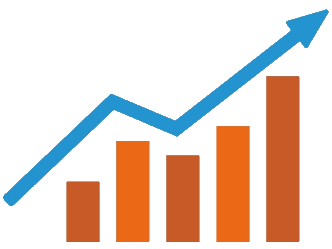 Abstract views : 1298 |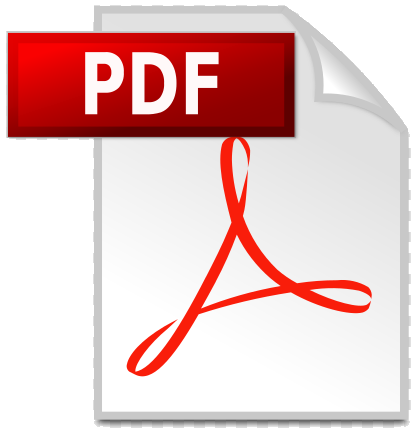 views : 1087
Refbacks
There are currently no refbacks.
Copyright (c) 2020 Ibnu Muttaqin, Rini Rini

This work is licensed under a
Creative Commons Attribution-ShareAlike 4.0 International License
.
JAKIs was indexed by: