Analysis of factors affecting Micro Small and Medium Enterprises using the marketplace in the New Normal
Abstract
This study aims to analyze the factors that influence the use of the marketplace by MSMEs in Tangerang City in facing the new normal seen from (1) knowledge (2) Trust (3) Motivation (4) Technology. The object of this research is the people of Tangerang City, while the sample of this research is MSME actors. The data used are primary data obtained from survey results by distributing questionnaires to 100 respondents in Tangerang City. The data analysis technique used in this study used the binary logistic regression method with a significance level of 5%. The results of this study show simultaneously knowledge, belief, motivation, and technology. Has an influence on the use of matketplace by MSMEs in Tangerang City. Meanwhile, partially only knowledge (0.001) and belief (0.009) have a significant effect. Other variables, motivation (0.128) and technology (0.369) did not significantly influence the use of the marketplace by MSMEs in the city of Tangerang in facing the new normal era.
Binary Logistic Regression, Marketplace, MSMEs, Utilization
Keywords
Binary Logistic Regression; Marketplace; MSMEs; Utilization
References
Ahsyar, K., Syaifulah, & Ardiansyah. (2020). E-Marketplace Media Pengembangan Promosi Usaha Mikro Kecil Dan Menengah Dinas Koperasi UMKM Kota Pekanbaru. Jurnal Ilmuah Rekayasa dan Manajemen Sistem Informasi, 6(1), 2502-8995
Ayodya, W. (2020). UMKM 4.0. Jakarta, Indonesia: PT Elex Media Komputindo.
Azizah, N. et al. (2020). Strategi UMKM untuk Meningkatkan Perekonomian selama Pandemi Covid-19 pada saat New Normal. OECONOMICUS Journal of Economic, 5(1), 2715-4882.
Bayu, J. (11 November, 2020). Databoks: Jumlah Pengguna Internet di Indonesia Capai 196,7 Juta. Diambil dari URL https://databoks.katadata.co.id/datapublish/2020/11/11/jumlah-pengguna-internet-di-indonesia-capai-1967-juta
CNN Indonesia, "Transaksi e-Commerce Naik Nyaris Dua Kali Lipat saat Pandemi" ,https://www.cnnindonesia.com/ekonomi/20201021193353-92-561232/transaksi-e-commerce-naik-nyaris-dua-kali-lipat-saat-pandemi. Rabu, 21 Okt 2020
Efendi, A. et al. (2021). MIGRANT WORKERS EMPOWERMWNT:Literasi Digital untuk Pekerja Migran Indonesia. Surabaya, Indonesia: Airlangga University Press, 4.
Ghozali, Imam. 2011. "Aplikasi Analisis Multivariate Dengan Program SPSS". Semarang: Badan Penerbit Universitas Diponegoro.
Hidayat, K. (2021). KONTAN.CO.ID. Total Nilai Transaksi 4 Marketplace Terbesar pada Tahun 2020 capai Rp 276,87 Triliun. Diambil dari URL https://nasional.kontan.co.id/news/total-nilai-transaksi-4-marketplace-terbesar-pada-tahun-2020-capai-rp-27687-triliun
J.Setiadi, N. (2003). Perilaku Konsumen "Konsep Dan Impilkasi Untuk Strategi Dan Penelitian Pemasaran". Jakarta Timur: Prenada Media.
Jayani, H. (17 September 2021). Databoks: Bukan Shopee, Tokopedia Juara E-commerce terpopuler kuarta II 2021. Diambil dari URL https://databoks.katadata.co.id/datapublish/2021/09/17/bukan-shopee-tokopedia-juara-e-commerce-terpopuler-kuartal-ii-2021
Kerlinger, Fred N. & Howard B. Lee. 2000. Foundations of Behavioral Research. 4 th Edition. Florida: Harcourt Inc.
Komalasari, D. (2020, 11 Juni). PikiranRakyatcom: Belanja Online Meninkat 400 Persen, BPKN: Masih Banyak Dikeluhkan Konsumen. Diambil dari URL https://www.pikiran-rakyat.com/ekonomi/pr-01399518/belanja-online-meningkat-400-persen-bpkn-masih-banyak-dikeluhkan-konsumen
Kotler, P., & Keller, K. L. (2009). Manajemen Pemasaran. Jakarta: Pt Gelora Aksara Pratama.
Kusnandar, B. (27 Oktober 2021) Databoks: Perekonomian Kota Tangerang Paling Terdampak Covid 19 di Banten pada 2020. Diambil dari URL https://databoks.katadata.co.id/datapublish/2021/10/27/perekonomian-kota-tangerang-paling-terdampak-covid-19-di-banten-pada-2020
Nainggolan, N. et al. (2020). Perilau Konsumen Di Era Digital. Jakarta : Kita Menulis, 2020
Nur, M. 2017. Kata Survei, Ini Alasan Shopaholic Lebih Menyukai Belanja Online. Diambil dari Jawapos.com: https://www.jawapos.com/ ekonomi/bisnis/13/12/2017/kata-survei-ini-alasan-shopaholic-lebih-menyukai-belanja-online
Putri, S & Zakaria, R. (2020). Analisis Pemetaan E-Commerce Terbesar Di Indonesia Berdasarkan Model Kekuatan Ekonomi Digital. Seminar dan Konferensi Nasional IDEC 2020, 2579-6429.
Rahadi, W., Prasetyanti, N., Pratiwi, F., Girawan, A. (2019). Marketplace Sebagai Media Pemasaran Produk UKM Di Kecamatan Maos Guna Tingkatkan Perekonomian Masyarakat. Jurnal Pengabdian Masyarakat, 4(1), 2503-1031.
Santoso, singgih. 2014. Statistik Parametrik Edisi Revisi. Jakarta : Elex Media Komputindo
Samuri, F., Soegoto, S., & Woran, D. (2018). Studi Deskriptif Motivasi Belanja Hedonis Pada Konsumen Toko Online Shoppe. Jurnal EMBA, 6(4), 2303-1174.
Saputro, D. (2020). Pemanfaatan E-Commerce Bussiness To Consumer (B2C) Marketplace Untuk Pengembangan Usaha Mikro, Kecil, dan Menengah (UMKM). Journal Knowledge Industrial Engineering (JKIE), 2541-4461.
Setiawan, B. (2018). Edukasi E-Commerce Pada Pelaku Usaha Mikro, Kecil Dan Menengah (Umkm) Di Kota Palembang. Jurnal Abdimas Mandiri, 2(2), 2598-4241.
Sugiyono. (2016). Metode Penelitian Kuantitatif, Kualitatif dan R&D. Bandung: PT Alfabet.
Sugiono. (2013). Metode Penelitian Bisnis. Bandung: Alfabeta.
Sumarwan, U. (2014). Perilaku Konsumen (Cetakan Kedua, Edisi Kedua). Bogor: Penerbit Ghalia Indonesia.
http://perkotaan.bpiw.pu.go.id/v2/kota-besar/4
https://www.kompas.com/tren/read/2020/04/01/173100265/update-5-provinsi-dengan-kasus-terbanyak-di-indonesia?page=all.
https://databoks.katadata.co.id/datapublish/2022/03/23/ada-421-juta-industri-mikro-kecil-di-indonesia-di-wilayah-mana-terbanyak.
DOI:
https://doi.org/10.46899/jeps.v10i2.369
Article metrics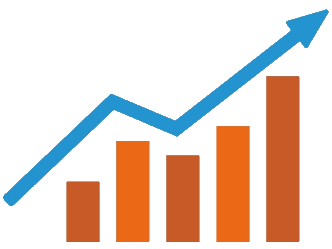 Abstract views : 473 |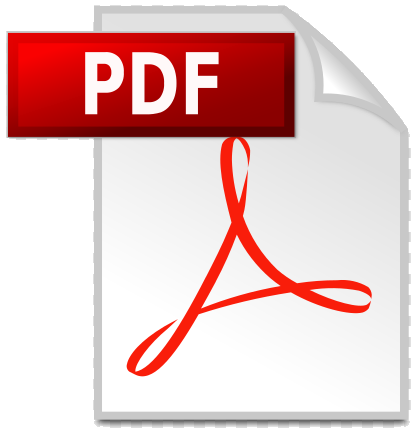 views : 166
Refbacks
There are currently no refbacks.
Copyright (c) 2022 Najla Najmatul Fadhilah, Atiyah Fitri

This work is licensed under a
Creative Commons Attribution-NonCommercial-ShareAlike 4.0 International License
.
Indexed By:
Address: Jl. Raya Bojongsari, Pondok Rangga, Kec. Sawangan, Kota Depok, Jawa Barat 16517, Indonesia