Factors Affecting the Performance of Productive Zakat Management During the Covid-19 Pandemic
Abstract
Factors Affecting Performance in the Management of Productive Zakat During the Covid-19 Pandemic: Case Study of BAZNAS in Labuhan Batu Regency, Islamic Banking Study Program, SEBI Islamic Economics College, 2022. This study aims to establish a good result in measuring the factors that influence the performance of productive zakat management during the Covid-19 pandemic at the BAZNAS Institute of Labuhan Batu Regency. The type of research used is quantitative research with data analysis techniques using SMART Partial Least Square (PLS) and the data collection process is carried out through questionnaires. Respondents in the study were mustahik who received the benefits of productive zakat. The results of all data analysis indicate that the effectiveness factor has no significant effect on the performance of productive zakat, while the pattern of distribution and assistance has a positive and significant effect on the performance of productive zakat.
Keywords
Performance; Covid-19; Zakat; BAZNAS; Labuhan Batu Regency
References
Abdillah W & Hartono, J. (2015). Partial Least Square (PLS) : Alternatif Structural Equation Modeling (SEM) Dalam Penelitian Bisnis.
Abdullah, M. R. (2019). Dampak Implementasi Zakat Produktif. Al-Amwal : Journal of Islamic Economic Law, 1(1), 57–72.
Al Muchtar, S. (2015). Dasar Penelitian Kualitatif.
Alawy, S., & Zaki, I. (2021). Strategi Pengelolaan Dana Filantropi Di Masa Pandemi. Jurnal Ekonomi Syariah Teori Dan Terapan, 8(4), 496. https://doi.org/10.20473/vol8iss20214pp496-508
Bahri, E. S., & Khumaini, S. (2020). Analisis Efektivitas Penyaluran Zakat pada Badan Amil Zakat Nasional. Al Maal: Journal of Islamic Economics and Banking, 1(2), 164. https://doi.org/10.31000/almaal.v1i2.1878
Barat, J., & Elida, T. (2009). Efektivitas Program Bantuan Dana Bergulir P2Kp ( Studi Kasus Pada Kelurahan Pancoran Mas-Depok ,. Jurnal Ekonomi Bisnis, 14(3), 182–189.
Covid-, P., Indayani, S., & Hartono, B. (2020). Analisis Pengangguran dan Pertumbuhan Ekonomi sebagai Akibat. 18(2), 201–208.
Dr Ahmad Sudirman Abbas, M. (2017). Zakat Ketentuan dan Pengelolaannya (pertama). CV.Anugrahberkah Sentosa.
ELFADHLI, E. (2016). Zakat Produktif Sebagai Salah Satu Solusi Pengentasan Kemiskinan Dan Pengangguran Di Indonesia. JURIS (Jurnal Ilmiah Syariah), 14(1), 99. https://doi.org/10.31958/juris.v14i1.300
Fitri, M. (2017). Pengelolaan Zakat Produktif sebagai Instrumen Peningkatan Kesejahteraan Umat Maltuf Fitri Pendahuluan Zakat adalah kewajiban yang harus ditunaikan seorang. Jurnal Ekonomi Islam, 8, 149–173.
Ghozali I. (2014). Structural Equation Modeling Metode Alternatif Dengan PARTIAL LEAST SQUARE (PLS) (2nd ed.).
Hasanah, N. (2021). Analisis Pendistribusian Zakat Sebagai Upaya Pemberdayaan Mustahik Pada Baznas Gresik. Jurnal Qiema (Qomaruddin Islamic Economics Magazine), 7(1), 1–32. http://ejournal.kopertais4.or.id/pantura/index.php/qiema/article/view/3586
Indriantoro, N., & Supomo, B. (1999). Metodologi Penelitian Bisnis Untuk Akuntansi & Bisnis (pertama). BPFE.
Iqbal, M. (2019). Hukum Zakat Dalam Perspektif Hukum Nasional. 20, 26–51.
Janti, S. (2014). ANALISIS VALIDITAS DAN RELIABILITAS DENGAN SKALA LIKERT TERHADAP PENGEMBANGAN SI/TI DALAM PENENTUAN PENGAMBILAN KEPUTUSAN PENERAPAN STRATEGIC PLANNING PADA INDUSTRI GARMEN. Snast, November, 159.
Kartini, Bahri, E. S., & Baehaqi, A. (2021). Measurement Of Efficiency And Effectiveness Of Zakat Management In The National Board Of Zakat (Baznas) West Java. IQTISHADUNA: Jurnal Ekonomi Dan Keuangan Islam, 12(1), 102–119. https://journal.uinmataram.ac.id/index.php/iqtishaduna/article/view/3259/
Lubis, D. (2018). Mengukur kinerja pengelolaan zakat di badan amil zakat nasional (baznas). JEBI (Jurnal Ekonomi Dan Bisnis Islam), 3(23), 1–16.
Mulkan syahriza, Pangeran harahap, Z. fuad. (2019). Analisis efektivitas distribusi zakat produktif dalam meningkatkan kesejahteraan mustahik (studi kantor cabang rumah zakat sumatera utara). At-Tawassuth, IV, 137–159.
Nafi', M. A. Y. (2020). Analisa Efektivitas Penyaluran Zakat BAZNAS Kabupaten Kudus. Ziswaf: Jurnal Zakat Dan Wakaf, 7(2), 151. https://doi.org/10.21043/ziswaf.v7i2.8647
Nidityo, H. G., & Laila, N. (2015). Zakat Produktif Untuk Meningkatkan Kinerja Produksi, Motivasi dan Religiusitas Mustahiq (Studi Kasus Pada BAZ Jatim). Jurnal Ekonomi Syariah Teori Dan Terapan, 1(9), 661. https://doi.org/10.20473/vol1iss20149pp661-673
Ningsih, cindy aulia. (n.d.). Jurnal tamaddun ummah. 1 No.22, 66–76.
Pabundu Tika, M. H. (2006). Budaya Organisasi dan Peningkatan Kinerja Perusahaan.
Sugiyono. (2020). Metode Penelitian Kuantitatif Kualitatif dan R&D (Ke-2). Alfabeta.
Wayan Suwendra, I., & Putu Agus Jana Susila Jurusan Manajemen, G. (2016). Efektivitas Program Dana Pinjaman Bergulir Pnpm Mandiri Perkotaan Dalam Meningkatkan Pendapatan Masyarakat. Journal Bisma Universitas Pendidikan Ganesha Jurusan Manajemen, 4(1). https://ejournal.undiksha.ac.id/index.php/JMI/article/view/6750
DOI:
https://doi.org/10.46899/jeps.v10i2.367
Article metrics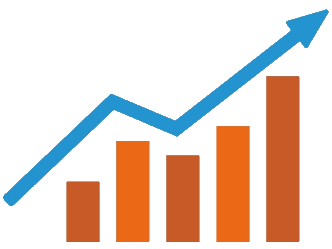 Abstract views : 368 |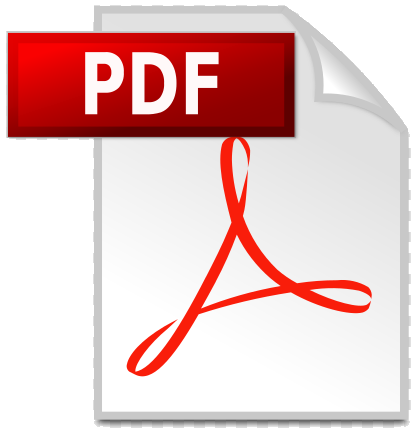 views : 285
Refbacks
There are currently no refbacks.
Copyright (c) 2022 Intan Septiana Nazara

This work is licensed under a
Creative Commons Attribution-NonCommercial-ShareAlike 4.0 International License
.
Indexed By:
Address: Jl. Raya Bojongsari, Pondok Rangga, Kec. Sawangan, Kota Depok, Jawa Barat 16517, Indonesia