Practice of Buying and Selling Services Using the Instagram Application
Abstract
This study aims to review fiqh on the practice of buying and selling transactions using deposit services on the Instagram application according to contemporary scholars, namely Erwandi Tarmizi, and Oni Sahroni This research uses the descriptive analysis method. Collecting data through interviews and literature study. The results of this study indicate that buying and selling transactions using deposit services on the Instagram application are viewed from the view of contemporary cleric Dr. Erwandi Tarmizi, MA, and Dr. Oni Sahroni, MA is allowed if the custodian pays first and then delivers the goods later.
Keywords
Buying; selling; Delivery Service; Instagram
References
Adiningsih, S. (2019). Transformasi Ekonomi Berbasis Digital di Indonesia. Jakarta: PT. Gramedia .
Ahmad Sarwat Lc, M. (2018). Fiqih Jual-Beli. Jakarta: Rumah Fiqih Publishing.
Al-Ghazzi, M. i. (n.d.). Terjemah Kitab Fath al-Qarib al-Mujib. Indonesia: Pondok Pesantren Al-Khoirot Malang.
Ali J. Al-Kandari, Ahmed A. Al-Hunaiyyan, Rana Al-Hajri. (2016, February). The Influence of Culture on Instagram Use. Journal of Advances in Information Technology, 7, 1.
Arikunto, S. (2006). Prosedur Penelitian : Suatu Pendekatan Praktik. Bandung: PT Rineka Cipta 2006.
Az-Zuhaili, P. D. (2011). Fiqih Islam Wa Adillatuhu Jilid 5. Jakarta: Gema Insani Daar Fikr.
Cahyono, A. S. (2017). Pengaruh Media Sosial Terhadap Perubahan Sosial Masyarakat di Indonesia. 156.
Cakti, G. A. (2018, Maret 20). Jasa Titip. Retrieved from http://www.Jastip/JasaTitip.html
Dewi Untari, Dewi Endah Fajariana. (2018, September 2). Strategi Pemasaran Melalui Media Sosial Instagram (Studi Deskriptif Pada Akun @Subur_Batik. Jurnal Sekretari dan Manajemen, Vol 2 No.2, 274.
Ghazali, M. (2016). Buat Duit Dengan Facebook dan Instagram : Panduan Menjana Pendapatan dengan Facebook dan Instagram. Malaysia: Publishing House.
Hamzah, Z., Arif, M., & Nisa, C. (2019). Analisis Komparasi Strategi Pemasaran dalam Transaksi Jual Beli Online dan Offline pada Hijab (Studi Kasus : Mahasiswi Universitas Islam Riau). Jurnal Rumpun Ekonomi Syariah, 2, 8.
Isnawati, L. M. (2018). Jual Beli Online Sesuai Syariah. Jakarta Selatan: Rumah Fiqih Publishing.
KEMENAG, R. (2006). Al-Qur'an dan Terjemahnya. Bandung: Diponegoro.
Kushendar, D. (2010). Ensiklopedia Jual Beli Dalam Islam. Yurcomp.
Organization, W. H. (2020, March 02). Retrieved from https://www.who.int/docs/default-source/coronaviruse/situation-reports/20200302-sitrep-42-covid-19-pdf?sfvrsn=224c1add_2
Parlina, I. (2018, Maret 20). Jasa Titip Online Berdasarkan Ajaran Islam. Retrieved from http://www.Jastip/Jasatitiponlineberdasarkanajaransyariah%20%20sebuahPerjalanan.html
Sahroni, O. (2020). Fikih Muamalah Kontemporer Jilid 4 ; Membahas Pernasalahan Sosial dan Ekonomi Kekinian. Jakarta: Republika Penerbit.
Siyoto, S., & Sodik, M. A. (2015). Dasar Metodologi Penelitian. Yogyakarta: Literasi Media Publishing.
Sugiyono. (2012). Memahami Penelitian Kualitatif. Bandung: Alfabeta.
Tania, S. (2017, 09 27). Jakpat.Net. Retrieved from https://blog.jakpat.net/jastip-jasa-titip-shopping-entrusted-goods-service-survey-report/
Tarmizi, E. (2012). Harta Haram Muamalat Kontemporer. Bogor: PT. Berkat Mulia Insani.
Tarmizi, U. D. (2012, April 26). Panduan Murabahah yang Sesuai Syariah (Bagian 1). Retrieved from Majalah Pengusaha Muslim : Edisi 26 April 2012: https://www.youtube.com/watch?v=0zaktAQZrnk
Thamwika Bergstrom & Lisa Backman. (2013). Marketing and PR in Social Media : How the utilization of instagram builds and maintains customer relationshop. 9 .
Widoatmojo, S. (2016). New Business Model in Digital Age. Jakarta: PT. Dramedia.
DOI:
https://doi.org/10.46899/jeps.v10i2.366
Article metrics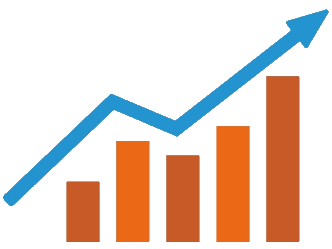 Abstract views : 92 |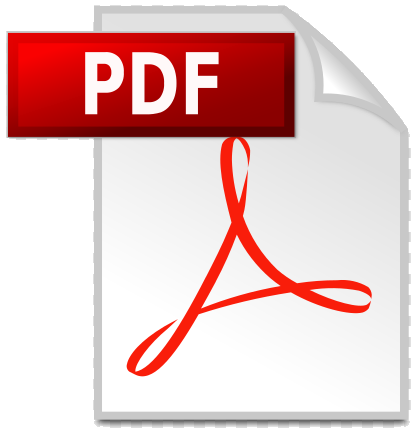 views : 20
Refbacks
There are currently no refbacks.
Copyright (c) 2022 Annisa Hafizhah, Firmansyah Firmansyah, Addys Aldizar

This work is licensed under a
Creative Commons Attribution-NonCommercial-ShareAlike 4.0 International License
.
Indexed By:
Address: Jl. Raya Bojongsari, Pondok Rangga, Kec. Sawangan, Kota Depok, Jawa Barat 16517, Indonesia