Developing Performance Measurement Model of Mosques
Abstract
The main objective of this research is to find the performance measurement model of mosques in Ngaliyan District. The performance measurement model is adopted from the performance measurement model for organizations profit. This study uses mosque resources, management processes, and mosque performance as research variables. Mosque resources are grouped into mosque management resources (ta'mir), financial resources, and mosque facilities. Process management consists of stewardship management, financial management, and planning management. while the mosque's performance is shown through the implementation of religious activities and religious social services. The survey is limited to jami' mosques in Ngaliyan District which are listed in SIMAS-Kemenag RI (Mosque Information System of Ministry of Religious Affairs of Republic of Indonesia) 2019. By purposive sampling, there are 36 valid samples for the analysis. Path analysis was applied to analyse the data. The results of this research using quantitative method showed that were significant influences between resource and mosque performance with management processes as the mediating variables. The findings from this study will be useful for mosque stakeholders such as mosque administrators, donors, congregations, and religious authorities who are directly affected by mosque performance.
Tujuan utama dari penelitian ini adalah untuk mengetahui model pengukuran kinerja masjid di Kecamatan Ngaliyan. Model pengukuran kinerja diadopsi dari model pengukuran kinerja untuk laba organisasi. Penelitian ini menggunakan sumber daya masjid, proses manajemen, dan kinerja masjid sebagai variabel penelitian. Sumber daya masjid dikelompokkan menjadi sumber daya pengelolaan masjid (ta'mir), sumber keuangan, dan fasilitas masjid. Manajemen proses terdiri dari manajemen kepengurusan, manajemen keuangan, dan manajemen perencanaan. Sedangkan kinerja masjid ditunjukkan melalui penyelenggaraan kegiatan keagamaan dan bakti sosial keagamaan. Survei dibatasi pada masjid jami di Kecamatan Ngaliyan yang terdaftar dalam SIMAS-Kemenag RI (Sistem Informasi Masjid Kementerian Agama Republik Indonesia) 2019. Secara purposive sampling terdapat 36 sampel yang valid untuk dianalisis. Analisis jalur diterapkan untuk menganalisis data. Hasil penelitian dengan menggunakan metode kuantitatif menunjukkan bahwa terdapat pengaruh yang signifikan antara sumber daya dan kinerja masjid dengan proses manajemen sebagai variabel mediasi. Temuan dari studi ini akan bermanfaat bagi pemangku kepentingan masjid seperti pengurus masjid, donatur, jemaah, dan otoritas keagamaan yang secara langsung terpengaruh oleh kinerja masjid.
Keywords
Management Processes; Mosque; Performance; Resource
References
Adi, K., Saputra, K., Ekajayanti, L. G. P. S., & Anggiriawan, P. B. (2018). Kompetensi Sumber Daya Manusia Dan Sikap Love Of Money Dalam Pengelolaan Keuangan Usaha Mikro Kecil Menengah (UMKM). Jurnal Reviu Akuntansi Dan Keuangan, 8(2), 135–146. https://doi.org/10.22219/jrak.v8i
Agriyanto, R. (2015). Redefining Objective of Islamic Banking; Stakeholders Perspective in Indonesia. Economica: Jurnal Ekonomi Islam, 6(2), 77–90. https://doi.org/10.21580/economica.2015.6.2.795
Al Muddatstsir, U. D., Kismawadi, E. R., & Farida, D. N. (2018). Praktik Akuntabilitas Masjid : Studi Kasus pada Masjid Al-Akbar Surabaya. Economica : Jurnal Ekonomi Islam, 9(2), 207–231.
Aryani, D. (2015). Masjid dan Perubahan Sosial (Kajian Tentang Aktivitas Masjid Baiturrahman Terhadap Perubahan Sosial Masyarakat Perumahan Polri Gowok, Sleman, Yogyakarta).
Baihaqi, I. (2015). Pengembangan Balanced Scorecard untuk Pengukuran Kinerja Organisasi Berdasarkan Tingkat Kepuasan Mahasiswa dalam Layanan Akademik di Fakultas Teknik Universitas Negeri Yogyakarta. Universitas Negeri Yogyakarta.
Chang, C. L., Lin, T., Chang, C. L., Lin, T., & Ling-hsing, C. (2015). The role of organizational culture in the knowledge management process. Journal of Knowledge Management, 19(3), 433–455. https://doi.org/10.1108/JKM-08-2014-0353
Chrisman, J. J., Chua, J. H., Massis, A. De, & Minola, T. (2016). Management processes and strategy execution in family firms : from '" what "' to '" how ."' Small Business Economics. https://doi.org/10.1007/s11187-016-9772-3
Fauzi, A., Suharjo, B., & Syamsun, M. (2016). Pengaruh Sumber Daya Finansial , Aset Tidak Berwujud dan Keunggulan Bersaing yang Berimplikasi Terhadap Kinerja Usaha Mikro , Kecil dan Menengah di Lombok NTB. Manajemen IKM, 11(2), 151–158.
Galbreath, J. (2005). Which resources matter the most to firm success ? An exploratory study of resource-based theory. Technova, 25, 979–987. https://doi.org/10.1016/j.technovation.2004.02.008
Gazalba, S. (1994). Masjid Pusat Peribadatan Dan Kebudayaan. Jakarta: Pustaka Al-Husna.
Ghozali, I. (2013). Aplikasi Analisis Multivariate dengan Program IBM 23. Semarang: Badan Penerbit Universitas Diponegoro.
Ho, S. S., & Peng, M. Y. (2016). Managing Resources and Relations in Higher Education Institutions : A Framework for Understanding Performance Improvement. Educational Sciences: Theory & Practice, 16(1), 279–300. https://doi.org/10.12738/estp.2016.1.0185
Inayah, N., Agriyanto, R., & Warno, W. (2018). The Role of Spirituality in the Behavior of Sharia Bank Mobile Banking: Evidence from Indonesia. Walisongo: Jurnal Penelitian Sosial Keagamaan, 26(1), 197–224.
Khotimah, K. (2017). Pandangan Berbasis Sumber Daya (RBV) dalam Pembahasan Organisasi Ekonomi. Future : Jurnal Manajemen Dan Akuntansi, 5(1), 31–41.
Lijan, P. S. (2014). Metode Penelitian Kuantitatif. Graha Ilmu: Yogyakarta.
Lin, Y., & Wu, L. (2014). Exploring the role of dynamic capabilities in fi rm performance under the resource-based view framework. Journal of Business Research, 67(3), 407–413. https://doi.org/10.1016/j.jbusres.2012.12.019
Miller, K. D. (2002). Competitive Strategies Of Religious Organizations. Strategic Change, 456(October 2001), 435–456. https://doi.org/10.1002/smj.234
Moeheriono, E., & Si, D. M. (2012). Pengukuran Kinerja Berbasis Kompetensi. Jakarta: Raja Grafindo Persada.
Peteraf, M. A. (1993). The Cornerstones of Competitive Advantage: A Resource-Based View. Strategic Management Journal, 14(3), 179–191. https://doi.org/10.4324/9780203847589
Rahman, M. F. B. A., & Yusof, S. N. S. (2015). Performance Measurement Model of Mosques. Procedia Economics and Finance, 31(15), 26–35. https://doi.org/10.1016/S2212-5671(15)01128-4
Rizki, M. K., Agriyanto, R., & Dessy Noor Farida. (2019). The Effect of Sustainability Report and Profitability on Company Value: Evidence from Indonesian Sharia Shares. Economica: Jurnal Ekonomi Islam, 10(1), 117–140.
Samsuni. (2017). Manajemen Sumber Daya Manusia. Al Falah, XVII(31), 113–124.
Sillanpaa, V. (2011). Performance measurement in welfare services : a survey of Finnish organisations. Measuring Business Excellence, 15(4), 62–71. https://doi.org/10.1108/13683041111184116
Simamora, V. (2016). Pengaruh keunikan kapabilitas dan turbulensi lingkungan terhadap strategi korporasi dan dampaknya pada kinerja universitas. Journal of Business Studies, 2(1), 1–16.
Simarmata, J. (2018). Praktek Manajemen Kinerja dan Kinerja Organisasi pada Universitas Batanghari: Peran Budaya Organisasi sebagai Variabel Moderator. Jurnal Manajemen Dan Sains, 3(2), 137–145.
Sirmon, D. G., Hitt, M. A., Ireland, R. D., & Texas, A. (2007). Managing Firm Resources In Dynamic Environments To Create Value : Looking Inside The Black Box. Academy of Management Review, 32(1), 273–292.
Somjai, S., & Jermsittiparsert, K. (2019). The trade-offbetween cost and environmental performance in the presence of sustainable supply chain. International Journal of Supply Chain Management. researchgate.net.
Suparman. (2013). Coorporate Social Responsibility: Bentuk Tanggung Jawab Sosial dan Kepedulian Perusahaan dengan Masyarakat. Jurnal Interaksi, 2(1), 69–81.
Wernerfelt, B. (1984). A Resource-based View of the Firm. Strategic Management Journal, 5(June 1982), 171–180.
DOI:
https://doi.org/10.35836/jakis.v9i1.218
Article metrics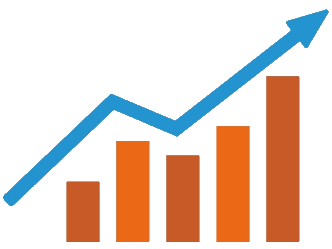 Abstract views : 976 |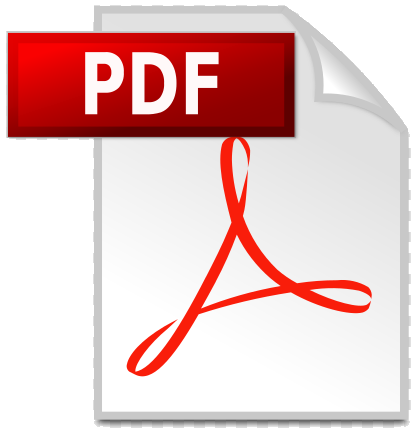 views : 490
Refbacks
There are currently no refbacks.
Copyright (c) 2021 umi khabibah, Ratno Agriyanto, dessy noor farida

This work is licensed under a
Creative Commons Attribution-ShareAlike 4.0 International License
.
JAKIs was indexed by: