An Evaluation of Zakat Productive Program in the Pandemic
Abstract
Having the access of technology and information are some of the requirements needed to live in the middle of pandemic. On the other side, poverty is one of the main challenges that Islamic countries like Indonesia has to encounter. Because of the same reason, not everyone able to have the privilege to access nor master technology and information. However Islam offers the solution in the form of zakat to distribute the wealth and minimizing the gap of one's economy and social status. This paper attempts to evaluate Sekolah Menengah Kejuruan Informatika Utama, program founded by Yayasan Baitul Maal PLN towards their students and alumni economy and social status. Using Social Return on Investment, this paper aims to provide a different perspective of zakat distribution run by Perusahaan Listrik Negara as Indonesia's Public Company. The result then shows that SROI provides a financial measure of this value, that for every Rp.1 spent on SMKI Utama there is social value of Rp. 2.25 created over 1 year period.
Keywords
Zakat, SROI, Pandemic
References
Akmar, I., & Nasri, M. (2017). Productive Zakat Distribution by Zakat Institutions in Malaysia. International Journal of Academic Research in Business and Social Sciences, 7(3), 554–565. https://doi.org/10.6007/IJARBSS/v7-i3/2758
Bahri, E. S., Ariwibowo, P., & Robbani, H. (2020). Vol. 2, No. 1,. Literature for Social Impact and Cultural Studies, 2(1), 66–76.
CNN Indonesia. (2020). Minim Kebijakan Pusat, PJJ Tahun Ajaran Baru Tak Membaik. Cnnindonesia.Com. Retrieved from https://www.cnnindonesia.com/nasional/20200722184931-20-527802/minim-kebijakan-pusat-pjj-tahun-ajaran-baru-tak-membaik
El Rahman, V. (2020). Potensi Zakat di Indonesia Mencapai Rp330 Triliun. IDN Times. Retrieved from https://www.idntimes.com/business/economy/vanny-rahman/potensi-zakat-di-indonesia-mencapai-rp330-triliun/3
Evaluation: What is it and why do it? (n.d.). Retrieved from My Environmental Education Evaluation Resource Assistant website: meera.snre.umich.edu
Jones, M., Pitt, H., Oxford, L., Orme, J., Gray, S., Salmon, D. Powell, J. (2016). Food for Life: a Social Return on Investment Analysis of the Locally Commisioned Programme. Bristol.
Lombardo, G., Mazzocchetti, A., Rapallo, I., Tayser, N., & Cincotti, S. (2019). Assessment of the Economic and Social Impact Using SROI: An Application to Sport Companies. Sustainability, 11, 1–21. https://doi.org/10.3390/su11133612
Maier, F., Schober, C., Simsa, R., & Millner, R. (2015). SROI as a Method for Evaluation Research : Understanding Merits and Limitations. International Society for Third-Sector Research, 26(5), 1805–1830.
Nicholls, J., Lawlor, E., Neitzert, E., & Goodspeed, T. (2012). A Guide to Social Return on Investment. London: The SROI Network.
Patton, M. (1987). How to Use Qualitative Methods in Evaluation. California: SAGE Publication.
Persentase Penduduk Miskin Maret 2020 naik menjadi 9,78 persen. (2020). Retrieved from https://www.bps.go.id/pressrelease/2020/07/15/1744/persentase-penduduk-miskin-maret-2020-naik-menjadi-9-78-persen.html#:~:text=Jumlah penduduk miskin pada Maret,38 persen pada Maret 2020.
Purwohedi, U. (2016). Social Return on Investment (SROI) Sebuah Teknik untuk Mengukur Manfaat/Dampak dari Sebuah Program atau Proyek (I). Yogyakarta: LeutikaPrio.
Putra, D., & Widiastuti, T. (2019). Zakat Produktif dalam Meningkatkan Kualitas Pendidikan Mustahiq ditinjau dari Standar Penilaian Pendidikan, Standar Proses, dan Standar Sarana Prasarana (Studi Kasus LAZ Inisiatif Zakat Indonesia Cabang Jawa Timur). Jurnal Ekonomi Syariah Teori Dan Terapan, 6(5), 993–1006.
Rak, M. (2020). Corporate Foundation as a Corporate Philanthropy Tool in The Light of Research. Scientific Journal of the Military University of Land Forces, 52(1), 183–199. https://doi.org/10.5604/01.3001.0014.0273
Sahroni, O. (2019). Fiqih Muamalah Kontemporer. Jakarta: Republika.
Sahroni, O., Setiawan, A., Suharsono, M., & Setiawan, A. (2018). Fikih Zakat Kontemporer. Depok: Rajawali Pers.
Santoso, M., Rivani, A., Ismanto, S., Mumajad, I., & Mulyono, H. (2018). Assesment of The Impact of CSR Implementation Social Investment using Social Return on Investment Methods. Adbispreneur, 3(2), 153–167.
Shidiq, S. (2017). Fikih Kontemporer (2nd ed.). Jakarta: Kencana.
Social Return on Investment. (n.d.). Retrieved July 10, 2020, from NEF Consulting website: https://www.nefconsulting.com/training-capacity-building/resources-and-tools/sroi/
The Royal Swedish Academy of Sciences (2019). Scientific Background on the Sveriges Riksbank Prize in Economic Sciences in Memory of Alfred Nobel 2019 UNDERSTANDING DEVELOPMENT AND POVERTY ALLEVIATION The Committee for the Prize in Economic Sciences in Memory of Alfred Nobel. Stockholm.
Umar, H. (2002). Metode Riset Bisnis. Retrieved from https://books.google.co.id/books?id=ihn8T5S8HaQC&pg=PA101&dq=kuesioner+adalah&hl=en&sa=X&ved=0ahUKEwjKt-rCjsXoAhWLWX0KHbw1BiAQ6AEIMjAB#v=onepage&q=kuesioner adalah&f=false
Undang-undang nomor 23 tahun 2011 tentang Pengelolaan Zakat. , (2011).
Wang, H., & Qian, C. (2011). CORPORATE PHILANTHROPY AND CORPORATE FINANCIAL PERFORMANCE : THE ROLES OF STAKEHOLDER RESPONSE AND POLITICAL ACCESS. Academy of Management Journal, 54(6), 1159–1181.
Widiastuti, T., & Rosyidi, S. (2015). Model Pendayagunaan Zakat Produktif oleh Lembaga
Zakat dalam Meningkatkan Pendapatan Mustahiq. Jurnal Ekonomi Dan Bisnis Islam, 1(1), 89–102.
World Bank. (2020). Projected poverty impacts of COVID-19 (coronavirus). Retrieved from http://pubdocs.worldbank.org/en/461601591649316722/Projected-poverty-impacts-of-COVID-19.pdf
DOI:
https://doi.org/10.46899/jeps.v9i2.276
Article metrics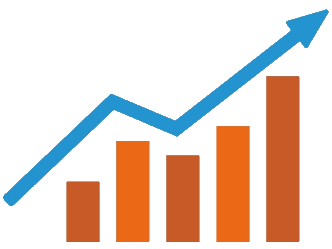 Abstract views : 722 |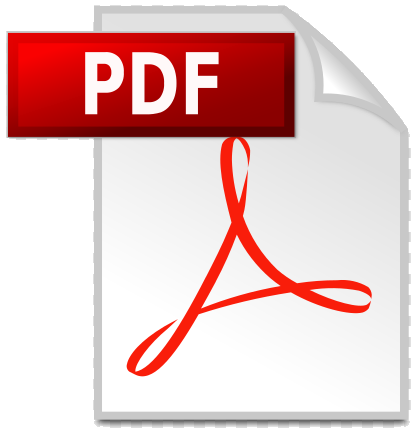 views : 271
Refbacks
There are currently no refbacks.
Copyright (c) 2021 Nadia Putri, Mohamad Soleh Nurzaman

This work is licensed under a
Creative Commons Attribution-NonCommercial-ShareAlike 4.0 International License
.
Indexed By:
Address: Jl. Raya Bojongsari, Pondok Rangga, Kec. Sawangan, Kota Depok, Jawa Barat 16517, Indonesia