The Effect of E-Marketing with the AISAS Model on Shariah Mutual Fund Investment Decisions at Bibit Mutual Fund Fintech
Abstract
This study aims to examine the effect of E-marketing with the AISAS model on mutual fund investment decisions. This research using quantitative research. Data was obtained by distributing online questionnaires to 34 respondents who had or were investing in Bibit Mutual Fund Fintechs that had been registered in the OJK. The sampling technique in this study is purposive sampling, while the Structural Equation Modeling (SEM) with the Partial Least Square (PLS) approach is using a data analysis technique. Based on the results of data analysis,  Attention variable has a significant effect on Interest variable, Interest variable has a significant effect on Search variable, Search variable has a significant effect on Action variable, Action variable has a significant effect on Share variable, and Share variable has a significant effect on Investment Decisions. 
Keywords
E-Marketing; Investment Decision; AISAS Model
References
Abdillah, W., & Hartono, J. (2015). Partial Least Square (PLS)- Alternatif Structural Equation Modeling (SEM) dalam Penelitian Bisnis. (D. Prabantini, Ed.). C.V Andi Offset.
Amer, D., Barberis, J., & Buckley, R. p. (2016). The Evolution Of Fintech: A New Post-Crisis Paradigm?, 2015(047).
APJII. (2019a). Buletin APJII (Survei APJII yang Ditunggu-tunggu, Penetrasi Internet Indonesia 2018), 1. Retrieved from https://apjii.or.id/survei
APJII. (2019b). Bulletin APJII- Memacu Jumlah Unicorn Indonesia.
Bank Indonesia. (2017). PPBI No. 19/12/pbi/2017 tentang Penyelenggaraan Teknologi Finansial.
DSN-MUI. (2018). Fatwa Dewan Syariah Nasional-Majelis Ulama Indonesia No: 117/DSN-MUI/II/2018 Tentang Layanan Pembiayaan
Berbasis Teknologi Informasi Berdasarkan Prinsip Syariah, 14.
Dz, A. S. (2018). Inklusi Keuangan Perbankan Syariah Berbasis Digital-Banking : Optimalisasi dan Tantangan. Jurnal Al-Amwal, 10(1).
Fariana, A., & Safii, A. (2018). Sinergi Fintech Dengan Perbankan Syariah Dalam Perspektif Hukum. Jurnal Hukum Dan Ekonomi Islam, 17(2), 259–475
Harefa, alvani amaerita, & Kennedy, posmasariguna johnson. (2018). Financial Technology, Regulasi dan Adaptasi Perbankan di INdonesia. Journal of Fundamental Management, 3(1), 1–11.
Liputan 6. (2019). Ada Fintech, Transaksi Reksa Dana via Online Capai Rp 5 Triliun. Retrieved from https://www.liputan6.com/bisnis/read/4009382/ada-fintech-transaksi-reksa-dana-via-online-capai-rp-5-triliun
OJK. (2017). Kajian Perlindungan Konsumen Sektor Jasa Keuangan: Perlindungan Konsumen Pada Fintech. Departemen Perlindungan Konsumen.
OJK. (2019). Perkembangan Fintech Lending (Pendanaan Gotong Royong on-Line). Otoritas Jasa Keuangan. Retrieved from https://www.ojk.go.id/id/berita-dan-kegiatan/siaranpers/Documents/Pages/Siaran-Pers-Satgas-Kembali-Temukan-182-Fintech-Peer-To-Peer-Lending-Tanpa-Izin
Priyono. (2016). Metode Penelitian Kuantitatif. Zifatama Publishing.
Republika. (2018). Fintech Dongkrak Penjualan Reksadana di Kalangan Milenial. Republika.Co.Id, p. 2. Retrieved from https://reppubliks.co.id/berita/pggutp383/fintech-dongkrak-penjualan-reksa-dana-di-kalangan-milenial
Riskinanto, A., Kelana, B., & Hilmawan, D. R. (2017). The Moderation Effect of Age on Adopting E-Payment Technology. In Journal of Procedia Computer Science (Vol. 124, pp. 536–543). Elsevier B.V. https://doi.org/10.1016/j.procs.2017.12.187
Sugiyama, K. (2011). Secrets of Cross Switch Marketing from the World. Dentsu inc.
Technologue.id. (2018). OJK Dukung Fintech dan Marketplace pada Investasi Reksadana. Retrieved from https://technologue.id/ojk-dukung-fintech-dan-marketplace-pada-investasi-reksadana/amp/
Umar, H. (2013). Metode Penelitian untuk Skripsi dan Tesis Bisnis (Kedua). PT RajaGrafindo Persada.
Wiley, J. (2017). Metode Penelitian untuk Bisnis (keenam). Salemba Empat.
Wisnu, W., & Hapsari, P. D. (2016). Analisis AISAS Model Terhadap Product Placement Dalam Film Indonesia Studi Kasus: Brand Kuliner di Film Ada Apa Dengan Cinta 2. Jurnal Rekam, 12(2), 69–81. Retrieved from http://journal.isi.ac.id/index.php/rekam/article/viewFile/1424/294
DOI:
https://doi.org/10.46899/jeps.v8i1.174
Article metrics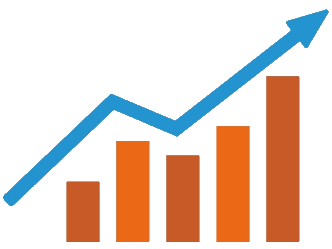 Abstract views : 1489 |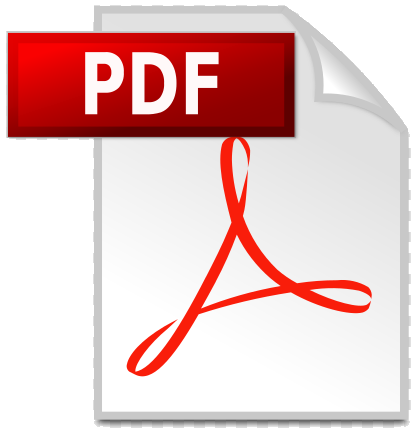 views : 841
Refbacks
There are currently no refbacks.
Copyright (c) 2020 JURNAL EKONOMI DAN PERBANKAN SYARIAH
Indexed By:
Address: Jl. Raya Bojongsari, Pondok Rangga, Kec. Sawangan, Kota Depok, Jawa Barat 16517, Indonesia