Peran Baitul Maal Wat Tamwil Dalam Pemberdayaan Usaha Mikro (studi kasus KJKS BMT Solusi Harapan)
Abstract
Keberadaan Lembaga Keuangan Mikro/Syariah (LKM/S) merupakan solusi terbaik dalam pengurangan kemiskinan terutama negara-negara berkembang seperti Indonesia. Saat ini keseluruhan struktur ekonomiIndonesia terdiri dari 56,53 juta pengusaha yang ada, sekitar 56,52 juta atau 99,99% adalah pengusaha mikro, kecil dan menengah. Dan 98,79% didominasi oleh pengusaha mikro. Hanya LKM-lah yang mampu memfasilitasinya dengan memberikan kepada mereka modal usaha (Pembiayaan produktif) untuk bekerja. Salah satu lembaga keuangan mikro syariah masa kini yang paling strategis dan fungsional adalah Baitul Mal wat Tamwil (BMT). BMT tergolong lebih lincah dan fleksibel karena tak fully regulated. lewat BMT, masyarakat miskin dan pedagang
kecil akan dilepaskan dari jeratan riba (bunga) dan mengalihkan kepada system ekonomi Islam dengan system bagi hasil. Berangkat dari permasalahan tersebut, penelitian ini bertujuan untuk mengetahui bagaimana peran KJKS BMT Solusi Harapan sebagai lembaga keuangan mikro syariah dalam penyaluran dana demi terwujudnya misi pemberdayaan usaha mikro dan faktor apa yang menjadi keunggulan dan kendala BMT dalam proses tersebut. Untuk memecahkan permasalahan diatas, maka penulis melakukan penelitian dengan menggunakan metode observasi dan interview sebagai sebagai data primer dan dokumentas sebagai data sekunder. Sedangkan analisa data menggunakan teknik analisis kualitatif dengan metode deskriptif. Hasil dari penelitian ini dapat dipaparkan bahwa keberadaan BMT sangat strategis, demi terangkatnya
ekonomi rakyat kelas bawah. KJKS BMT Solusi Harapan hanya
memprioritaskan pada pembiayaan produktif agar secara tidak langsung masyarakat akan belajar memahami system ekonomi syariah dan mampu membedakannya dengan system konvensional (system bunga). Terdapat beberapa kesuksesan BMT dalam menyalurkan dananya demi terwujudnya misi pemberdayaan usaha mikro, yaitu letak BMT yang sangat strategis yaitu dekat dengan pasar dan banyak pelaku usaha mikro di daerah tersebut. Dan yang menjadi kendala adalah kredit macet dan sulitnya mencari nasabah yang produktif.
Kata kunci :Usaha Mikro dan Kecil, Baitul Mal wat Tamwil, Pemberdayaan, Pembiayaan
ABSTRACT
The existence of LKM/LKMS is a best solution for removing poverty in developing country, like Indonesia. Nowadays, the structure economy of Indonesia consists of 56,53 million business doers which about 56,52 million or 99,99% is micro, small and middle enterprise doers. And 98.79% is dominated by micro enterprise. Only LKM is able to finance (productive financing) for their business. One of the most strategic and functional Syariah Micro Finance Institution is Baitul Mal Wa Tamwil (BMT). Its non fully regulated makes it more active and flexible institution. Retailers and people under standard living do not pay interest in BMT, it has profit sharing system. Based on the problem, this research aims to know the role of KJKS BMT Solusi Harapan as syariah micro finance institution in financing to achieve the mission of micro enterprise empowerment and the factors of strength and weakness of BMT process of it. To solve the problem, the observation and interview method as primary data and documentation as secondary data are used in this
research. And data analysis is done by qualitative analysis with
descriptive method. The result of this research shows the existence of BMT is much strategic to change the people who live under standard living into a better one. KJKS BMT Solusi harapan only prioritizes productive financing to make people understand indirectly the differences between syariah system and conventional one (interest rate system). BMT strategic location closes to traditional market which many micro enterprise doers is one of BMT success factors in its financing. And the obstacles are non-performing financing and the difficulty of looking for productive costumer.

Keywords: Micro and Small Enterprise, Baitul Mal wat Tamwil, Empowerment, Financing
DOI:
https://doi.org/10.46899/jeps.v2i1.142
Article metrics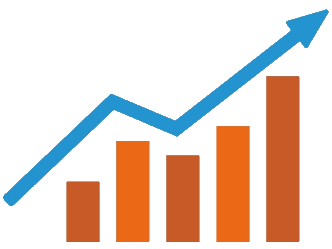 Abstract views : 1017
Refbacks
There are currently no refbacks.
Copyright (c) 2014 JURNAL EKONOMI DAN PERBANKAN SYARIAH
Indexed By:
Address: Jl. Raya Bojongsari, Pondok Rangga, Kec. Sawangan, Kota Depok, Jawa Barat 16517, Indonesia