POOL OF FUNDS APPROACH AND ASSET ALLOCATION APPROACH IN SHARIA'S PERSPECTIVE (A Literature Review)
Abstract
The aim of this research is to explore the Islamic perspective on the conventional thought of funds banking allocation methods, they are asset allocation approach and pool of funds approach, which one of them is practiced in Islamic banking in Indonesia, it is pool of funds approach. Sharia instruments that used to explore Islamic perspective on those two conventional methods are the verses of Islamic values in transaction, they are doing amanah in muamalah as taught in An-Nisa 68, being identified the owned property as taught in Al-Baqarah 188, doing a
better notation in muamalah as taught in Al-Baqarah 283 and being fair in fulfilling weight and measure as taught in Hud 85. Other used sharia instruments are history of Prophet Muhammad pbuh and Caliph Umar bin Abdul Aziz and Fiqh special axiom in muamalah. This descriptive qualitative research with the method of content analysis data finds that the asset allocation approach is more agreeable method to all sharia instruments that used in this research.
Keywords: Al-Qur'an, Tafser, Islamic Values in Muamalah, Islamic Bank
Principal, Bank Fund Allocation Methods
Abstrak
Penilitian ini berujuan untuk mengetahui pandangan syariah terhadap metode alokasi dana bank yang berasal dari pemikiran konvensional, yaitu pool of funds approach dan asset allocation approach, dimana pool of funds approach dipraktikan di perbankan syariah Indonesia. Instrumen syariah yang digunakan dalam penelitian ini atau yang menjadi tolak ukur pandangan syariah terhadap kedua metode tersebut adalah nilai-nilai Islam dalam bermuamalah yang terkandung di dalam Al-Qur'an, yaitu berlaku amanah di dalam surat An-Nisa 58, jelasnya sumber kepemilikan harta didalam surat Al-Baqarah 188, melakukan
pencatatan yang baik didalam muamalah dalam surat Al-Baqarah 283 dan berlaku adil dalam memenuhi takaran dan timbangan didalam surat Hud 85. Instrumen syariah lainnya yang digunakan adalah sejarah keuangan yang ada hubungannya dengan sistem pengalokasian dana pada zaman Nabi Muhammad Saw dan Khalifah Umar bin Abdul Aziz, serta Kaidah Khusus Fiqh di bidang muamalah. Penelitian dekriptif dengan pendekatan kualitatif dan content analysis sebagai alat
analisis data menunjukan bahwa metode asset allocation approach lebih sesuai dengan nilai-nilai syariah yang terdapat di dalam instrument-instrumen syariah yang menjadi tolak ukur di dalam penelitian ini.
Keywords
Al-Qur'an; Tafsir; Nilai Islam dalam Bermuamalah; Prinsip Operasional Bank Syariah; Metode Alokasi Dana Bank
References
Al-Faizin, A.W. (2010, LKTEI FOSSEI-IX). Entrepreneurship Values and Business Strategy in The Perspective of Surah Quraisy. Bogor: STEI Tazkia.
Arifin, Z. (2009). Dasar-Dasar Manajemen Bank Syariah (Edisi Revisi). Jakarta: Azkia Publisher.
Ariffin, N. M. (2012). Liquidity Risk Management and Financial Performance in Malaysia: Empirical Evidence from Islamic Banks. Aceh International Journal of Social Sciences, 1. 2, 68-75.
Ayyub, H. (2004). Al-Hadits fil Ulum Al-Qur'an wa Al-Hadits. Kairo: Daar Al- Salam.
Bisri, C. H. (2001). Penuntun Penyusunan Rencana Penelitian dan
Penulisan Skripsi Bidang Ilmu Agama Islam. Jakarta: PT Raja Grafindo Persada.
DeLorenzo, Y. T. (2004). Shari'a Supervision of Islamic Funds. London:
Euromoney Books. Islamic Asset Management: Forming the Future for Shari'a-Compliant Investment Strategies. 12-32.
Hakim, A., & Handoko, L.H. (2010). Kritik Terhadap Produk Deposito Fixed Return: Basis Commodity Murabahah Product (CMP). SEBI Islamic Economics and Finance Jurnal, 03 (1): 5-34.
Graddy, D.B., & Spencer, A.H. (1990). Managing Commercial Banks: Community, Regional, and Global. New Jersey: PRENTICE-HALL. INC.
Htay, S.N.N., & Shuib, S.S.B. (2011). Asset and Liability Management: Comparative Study of Conventional and Islamic Banks in Malaysia. Kuala Lumpur: IIUM. Paper presented at the International Islamic Banking, Finance and Investment Conference, 19-20 December 2011, Hotel Istana, Kuala Lumpur, Malaysia.
Ismal, R. (2010). The Management of Liquidity Risk in Islamic Banks: The Case of Indonesia. Durham E-Thesis. United Kingdom: Durham University.
Khan, T., & Ahmed, H. (2001). Risk Management: an Analysis of Issues in Islamic Financial Industry. Occasional Paper No. 5. Jeddah: Islamic Development Bank.
Moleong, L. J. (2010). Metodologi Penelitian Kualitatif. Edisi Revisi. Bandung: PT. Remaja Rosdakarya.
Narbuko, C., & Achmadi, A. (2004). Metodologi Penelitian: memberikan Bekal pada Mahasiswa Tentang Metodologi Penelitian Serta Diharapkan Dapat Melaksanakan Penelitian dengan Langkah-Langkah Benar . Jakarta: PT. Bumi Aksara.
Nazir, M. (1988). Metode Penelitian. Jakarta: Ghalia Indonesia.
Obaidullah, M., & Wilson, R.J.A. (2005). Risk Sharing and Management in Infrastructure Financing: an Islamic Evaluation. 19-48. Kuala Lumpur: International Islamic University of Malaysia.
Studies in Islamic Banking and Finance in the 21st Century: Theory and Practice.
Qordlawi, Y. (2002). Fatwa-Fatwa Kontemporer (Jilid 3). Jakarta: Gema Insani Press.
Sangadji, E.M., & Sopiah. (2010). Metodologi Penelitian: Pendekatan Praktis dalam Penelitian. Yogyakarta: Penerbit ANDI.
Sekaran, U. (2006). Research Methods for Business. (4th edition). Jakarta: Salemba Empat.
Siamat, D. (2005a). Manajemen Lembaga Keuangan: Kebijakan Moneter dan Perbankan. (Edisi Kelima). Jakarta: Lembaga Penerbit Fakultas Ekonomi Universitas Indonesia.
Siamat, D. (1995b). Manajemen Lembaga Keuangan. Jakarta: Intermedia.
Soemitra, A. (2009). Bank dan Lembaga Keuangan Syariah. Jakarta: Kencana Prenada Media Grup.
Stemler, S. (2001). An Overview of Content Analysis. Practical Assessment, Research & Evaluation 7. (http://PAREonline.net/getvn.asp?v=7&n=17).
Syaamil Al-Qur'an. (2010). Al-Qur'anulkarim: Terjemah Tafsir per Kata. Bandung: Sygma Publishing.
Thijs, J. P. M. M. (2010). Risk Management in Islamic Bank. Malaysia: Bank Islam Malaysia Berhad.
Rivai, H. V., & Veithzal, A. P. (2008). Islamic Financial Management: Teori, Konsep dan Aplikasi: Panduan Praktis untuk Lembaga Keuangan, Nasabah, Prkatisi dan Mahasiswa. Jakarta: RajaGrafindo Persada.
Wibowo, H. (2012). Personal Interview. STEI SEBI. (hendro.wibowo83@gmail.com)
Yunus, M. K. (2002). Dirasat fi Ushul Al-Tafsir. Tharabulis: Kuliyyah Al-Da'wah Al- Islamiyyah.
DOI:
https://doi.org/10.46899/jeps.v2i1.140
Article metrics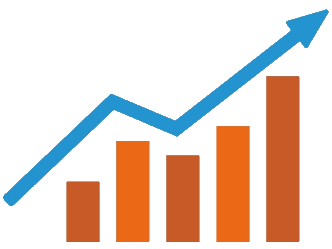 Abstract views : 2808 |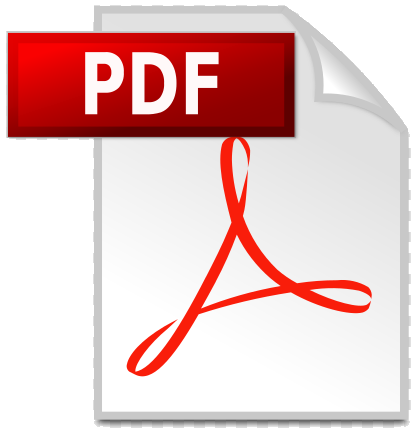 views : 1260
Refbacks
There are currently no refbacks.
Copyright (c) 2014 JURNAL EKONOMI DAN PERBANKAN SYARIAH
Indexed By:
Address: Jl. Raya Bojongsari, Pondok Rangga, Kec. Sawangan, Kota Depok, Jawa Barat 16517, Indonesia